Winner: Kevin Bell
Nominator Carol Desmond
"I think I was just lucky because if anybody got the opportunity to do it, they would. The child was only a week old and every child has a God-given right to grow up with their personality and see what kind of person they turn out to be."
This year's Outstanding Achievement of the Year winner went above and beyond the duties of his job to help those in need.
When a woman arrived frantically at Kevin Bell's workplace, UPS Cork, looking for the truck that would be carrying packages to the UK, she was quickly informed that the vehicle had already departed. Unfortunately, she was the aunt of a one-week-old little girl, who was gravely ill and currently being treated at Cork University Maternity Hospital. The package she needed to be shipped were urgent test results to be reviewed by a specialist in London's Great Ormond Street Hospital before morning, to assist in the diagnosis and subsequent treatment of her niece.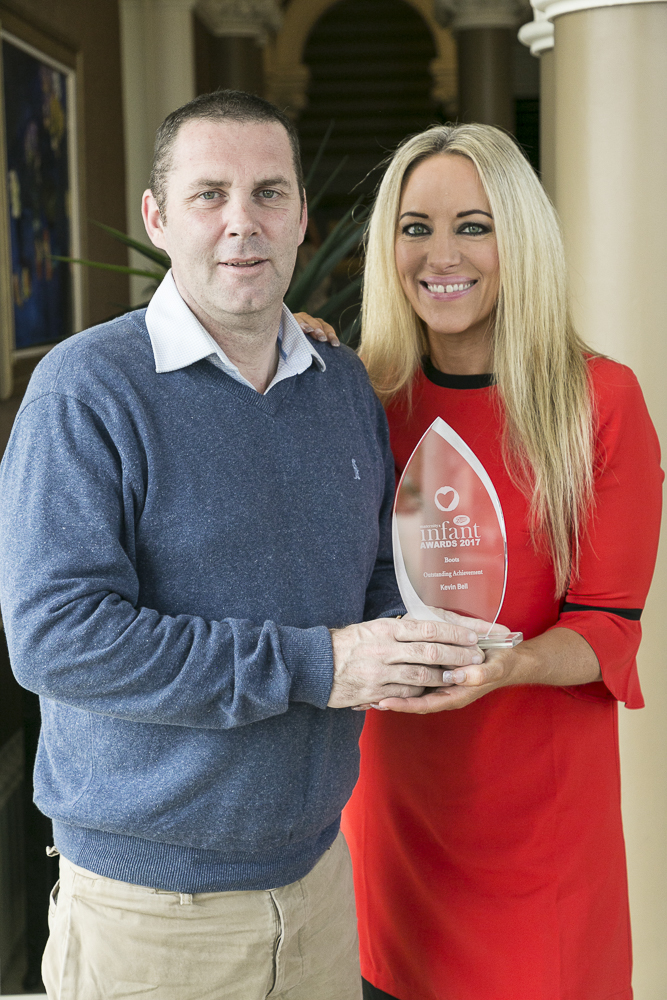 Upon hearing this, Kevin jumped into his car and pursued the truck to Dublin, it's final stop before Shannon Airport. With a low battery on his phone, which Kevin was using to communicate with UPS in Dublin, the petrol light on his car flashing and thick Dublin traffic, Kevin arrived with the package just in time for it to be loaded onto the truck.
"The following morning I was in work and my boss called me and gave me the thumbs up to say that the parcel had been delivered to the hospital," Kevin recalls. "I think I was just lucky because if anybody got the opportunity to do it, they would. The child was only a week old and every child has a God-given right to grow up with their personality and see what kind of person they turn out to be."
It's for this act of kindness and charity that Kevin has shown to total strangers, that he has been named this year's Outstanding Achievement of the Year. He notes, "I'm really taken aback by this award, to be honest. To think that people look at me in that light, it's absolutely fantastic."
Kevin's family are immensely proud of him on a daily basis and feel that this incident is just one example of his selfless nature. His sister-in-law Carol says, "Kevin is one of life's gentlemen. He's so thoughtful and compassionate and such a great dad to his daughter and stepchildren. After working such long hours, he didn't hesitate to drop everything and do his utmost to help this little baby. We are all so hugely proud of him."
maternity&infant