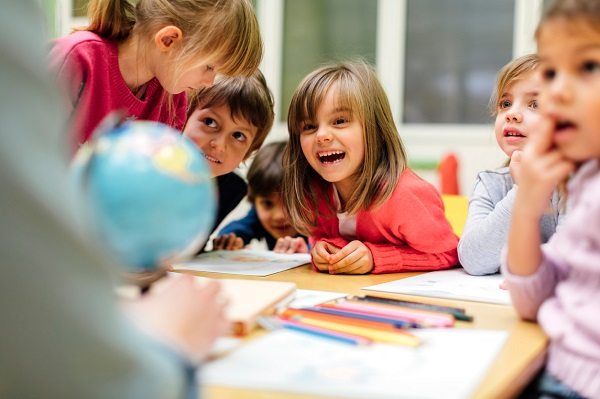 Choosing childcare can be difficult for parents, whether they're on the first or fourth child. When choosing a facility, the key to remember is that there are a lot of options out there and that no two places are exactly the same. Figuring out which one is best for you and your child can take some time and consideration, but if you know what to look for it doesn't have to be an arduous process.
Know what you want before you start
This is important and you may figure this out pretty quickly depending on job requirements, finances and personal preference. But it's always worth thinking about it, talking with your family, friends and partner as well as researching different possibilities.
Do you want to leave your child in a full time facility, part time facility or sessional facility?
Do you want it to be Irish speaking or English speaking?
Would you prefer a small group or a large group?
Do you want your child to mix with all different ages, or to stick with children in their peer group?
Would you rather them to be in someone's home or a purpose built facility?
First impressions
So you've figured out what you want and you're visiting places now. There's a reason why first impressions are important – they make a huge difference! Pay attention to your first impressions and instincts when visiting childcare facilities.
It should feel like a home away from home with friendly, welcoming, well trained staff.
A place where your child can relax and be themselves, make friends and play.
A welcoming, but safe environment with adequate first aid, health and safety measures and child friendly equipment.
Things to look for when on the tour
After a quick chat, the manager or owner of the facility will offer to take you on a tour of the building. Keep your eyes peeled for the following things!
Get down to your child's level (literally on your knees on the floor) and see things from their perspective. Are there toys, books, mirrors within easy reach? What can you see from that level? Are there staff members on the floor playing with children, or are they out of reach? Is the floor and equipment at that level clean and child friendly?
Entrances and exits – are they child safe? Is there any chance your child could wander out the front door? Or could a strange adult walk in?
Walls – there should be artwork and project work all over the walls in childcare facilities. If you can't see evidence of artwork, don't be afraid to ask what sort of activities your child will get up to.
Ratios should be correct in every childcare facility you visit. See here for more information on childcare facilities in Ireland and the correct child to adult ratios and child to space ratios. 
Questions to keep in mind
After your tour, you might want to sit down for a more in depth chat with the manager or owner. Keep these questions in mind when discussing the details.
How many children does the crèche take in total and how many in each room?
What rooms are there and when or how will my child progress through them?
What sort of activities can I expect my child to do in each room?
How much are the fees? Is there a part time fee?
What is the outdoor area like? What sort of activities can I expect my child to partake in outside? For example: water play, messy play, sand play, nature walks, gardening, etc.
What are the sick and holiday policies?
Is there insurance for my child in case of an accident?
Are the staff trained in paediatric first aid? What's the procedure in case of an emergency?
What are the opening and closing times?
How is discipline practised here? For example, if my child bites another child what would you or your staff do in that situation?
How long have the staff members been there? Will your child get consistent care, or will they have to get to know new people every six months or so?
Is food provided? If so, what kind of food? Is it freshly made or delivered? Can I see an example of the menu? Can I see where the food is prepared?
Do you know an early educator who has made a real difference in your child's life or in the lives of all the children he/she teaches? The Canavan Byrne Outstanding Early Educator of the Year Award, part of the 2018 Boots maternity & infant Family Awards, aims to shine a light on best practice and on excellent contribution to early education. Through all the challenges that face professionals in early years education, the best educators continue to improve their skills and qualifications and do a fantastic job in educating and developing young children – this is your chance to be recognised and celebrated.
The Outstanding Early Educator will be an individual who has made a significant impact on children or an individual child. He/she will be innovative and inspiring and truly go the 'Extra Mile!' Nominate your Early Educator here!
maternity & infant
Originally posted 2018-06-12 08:07:53.