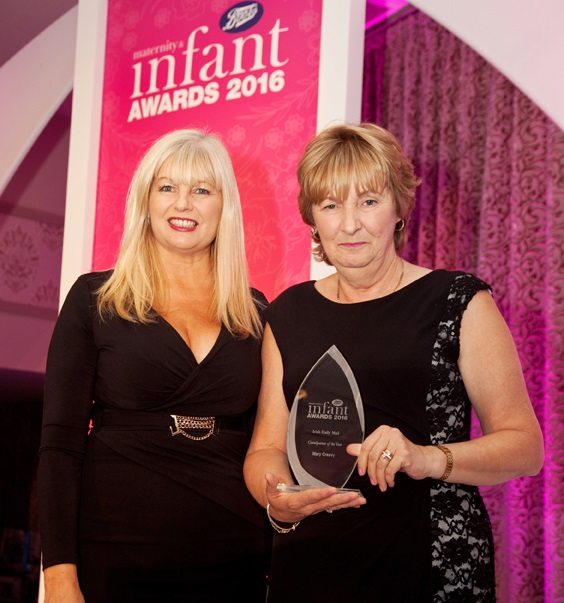 Last year's Grandparent of the Year has a kindness and strength that's bound her family together through generations.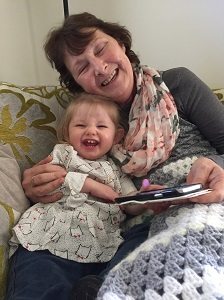 The memories we share with our grandparents during the formative years of our lives often last long into adulthood. The time and tender, cherished moments Mary Creavy has given her family is what makes her our Irish Daily Mail Grandparent of the Year.
As a mother, Mary lovingly dedicated many years of her life to raising her eight children. Once they had grown and had families of their own, she didn't show any sign of slowing down. Instead, she now spends her days showering her 11 grandchildren, aged from just newborn to eight years old, with all of the love and attention that one person can muster.
In 2014, for the second time in her life, Mary made the unfortunate discovery of a lump in her breast. Having survived cancer in the past, she made the brave decision to have a double mastectomy, along with radiation and chemotherapy. It was through this difficult time that her strength shone through. "Even though she was in pain from the surgery and sick from the chemotherapy or radiation, she never complained, she just got on with it!" says Mary's daughter, Melanie. Even through her illness, Mary continued to be a support and a comfort to those closest to her, often happily volunteering her time to look after one of her many grandchildren.
While Mary bravely faced her illness, the Creavy family was dealt another heartbreaking blow. Mary's five-year-old granddaughter, Nicole, had been diagnosed with a brain tumour. Taking after her grandmother in bravery and spirit, Nicole underwent a year and a half of chemotherapy, along with surgery to remove the tumour. Yet, a key comfort during this trying time was knowing that Mary would be by her side through similar experiences. Melanie notes, "They both went through it together, which in a weird way was comforting for them both." As both lost their hair, Mary kept spirits high by insisting they have a race to grow it back. (Nicole was victorious in this feat) and turned what would be a trying time into a shared experience between granddaughter and grandmother.
In moments when she wasn't raising spirits to attention, Mary worked quietly in the background of this harrowing time to comfort her daughter, Suzanne, who was watching her child fight this destructive illness. Thanks to their strength and bravery both members of the Creavy family have now received hopeful news from doctors, with Mary being given the all-clear from cancer and Nicole's tumour reduced enough to stop chemotherapy. Melanie says, "It's been tough but none of us could have gotten through this without her strength and unconditional love. I can't write enough that will explain how much she has done for all of us and our children."