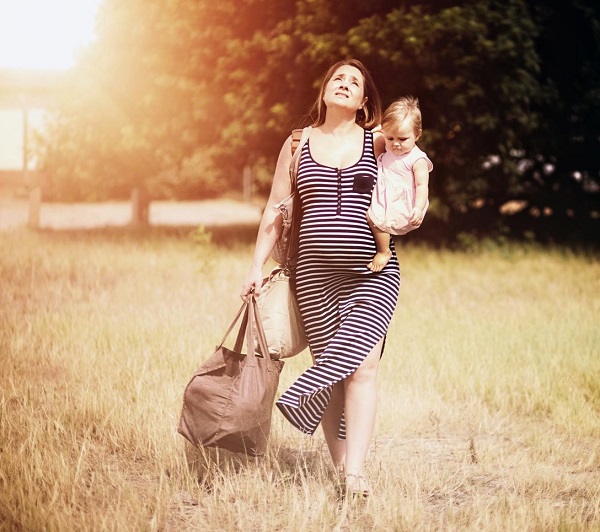 It is the best of times and the worst of times… we all have our ups and downs, but in summer, those highs can be very high and the lows can get, well, very low!
The things we love
Lack of winter wardrobe
Truly one of the best things about summer is the ease with which we get dressed in the morning. Sometimes (yes, even in Ireland!) we can get away with wearing just one layer! And this goes for the kids as well – summer is a great time for them to practice their independence and decision making skills, so let them decide what they want to wear, and enjoy the surprise when they come down each morning!
Summer menus
Summer time means that fresh fruit and vegetables in abundance, which only equates to a total positive for our bodies. All those colourful, crunchy foods are filled to the brim with vitamins, minerals, antioxidants, fibre, and water to help keep our skin, hair, nails and bodily functions intact and operating smoothly! Goodbye winter stews and hello summer smoothie bowl!
Iced coffee
What is a better feeling than switching from a hot latte in the morning to an iced latte? The flavour, energy zing and the cooling effect all equate to one of the best feelings of summer!
Adventures
With school over it's nice to be able to spend some time with the guys, and that includes some excursions out and about as well as chilling in the back garden. Nothing like a new experience, with some nice weather to count on to bond with your family!
Longer days
An obvious one, but with the stretch in the evenings it's nice to be able to spend some quality time with a friend or partner during the evening twilight after the kid's bedtime.
And the things we (love to) hate
Sunscreen
Oh, sure it smells lovely once it's on and can transport even the least imaginative of us to a sandy beach somewhere tropical. But trying to get it on a bunch of squirming, excited children is a task many dread.
Too warm to sleep
Once in a blue moon it get's too hot in Ireland to get an easy sleep, and our big duvet covers and lack of air conditioning don't help with that purpose. Cue the midnight wanderings from the little guys when they can't sleep for the heat.
The birds
Now, we know too well that children need little excuse to be up at the crack of dawn. But when it sounds like there are literally thousands of birds chattering and twittering from about three in the morning, something's got to give.
Grooming
Now the downside to our lovely free, summer wardrobes is the added grooming involved with making ourselves presentable for the general public. Tip: Though sore and a bit pricey, waxing lasts longer and you don't have to anything, but grit your teeth and bear it.
Barbecues
Now, this hasn't happened yet, early days and all that, but come September we will be sick of eating charred leather with a dollop of wrinkly salad of an evening. As I said, it hasn't happened yet so…pass the ketchup!
maternity & infant
Originally posted 2018-07-10 08:46:14.