You're a busy mum on the go – but you don't want to look like you've just fallen out of bed (even if you have). So how do some other mums look so effortlessly flawless? The secret is in clever products that work quickly and some nifty little tricks…
What do you do? The temptation is to scrape back the hair into a ponytail and throw on a coat over the jeans that your baby helpfully spewed on, but just a few minutes and some clever products can help you feel so much better about your day, and yourself in the process.
Face facts
First, we'll tackle the face. The secret to a complexion that's easy to deal with on even the worst of mornings is maintenance. So no matter how tired you are, clean your face and apply moisturizer before you go to bed. You'll appreciate it in the morning.
Even better, if you have a minute to spare, try a quick-acting brightening mask like REN Flash Rinse 1 Minute Facial, €38, a gel formula that contains boswellic acid, magnesium and stabilized 10 per cent Vitamin C. This is a powerful product so if you have particularly sensitive skin you may want to opt for a simpler exfoliant like Dermalogica Daily Microfoliant, €51.20, and use it regularly.

Makeup in a minute
If you look after your skin, makeup should be a relatively easy process. Naturally-good skin doesn't need a foundation at all, but to even out the skin tone and minimize fine lines, a good primer like Smashbox Photofinish Foundation Primer, €35, can be worn alone.
Read: Are high heels for baby's cute?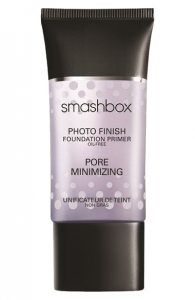 If you need a little more coverage, a good BB cream, or a CC cream if you need to correct uneven pigmentation, can be quickly applied. We love Garnier BB Cream, €14.99. If you prefer more of a bronzed look, SEVENTEEN Instant GLOW Skin WOW Tan, €7.59, is a clever all-in-one product that can be applied in a flash.
Disguise tired eyes
While most of us are au fait with brightening and lightening undereye concealers (but beware of using these to excess if you're a fan), real signs of tiredness can be seen between the lashes and the brows.

Well-defined brows can take years off a face – and add hours of sleep – but if your's are looking less than perfect, trying using a bit of Vaseline to groom any unruly hairs and a product like BeneFit's High Brow, €21.50, which can define your brow shape and even disguise little out-of-place hairs. To take away any redness on your lids, opt for a matte flesh- or cream-toned powder shadow, or a specific product like BeneFit's Lemon Aid, €24, which counteracts any redness.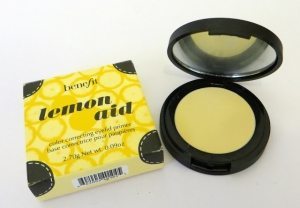 If you want to really open up the eyes, use a coat of a glossy mascara like No.7's Lovely Lashes, €16.95, a fuss-free formula that contains Argan oil to nourish your lashes.
Cheeky blush & natural lips
If running around has you looking a little wan and pale, a little cream blush rubbed with the fingers into the apples of your cheeks can give you a warm glow. Go for an easy, portable product like No7's Pop & Glow Cream Blush in Watermelon, €12.95 – simply smoothe a little onto your cheeks and rub in gently.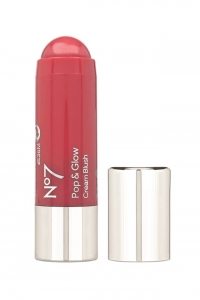 Lips need little work other than gentle exfoliation with your toothbrush and some tinted glossy lip balm like Burt's Bees' Lip Shine, €9.95. Slick on and pop into your pocket for later on!
maternity&infant
Originally posted 2014-11-18 10:52:10.