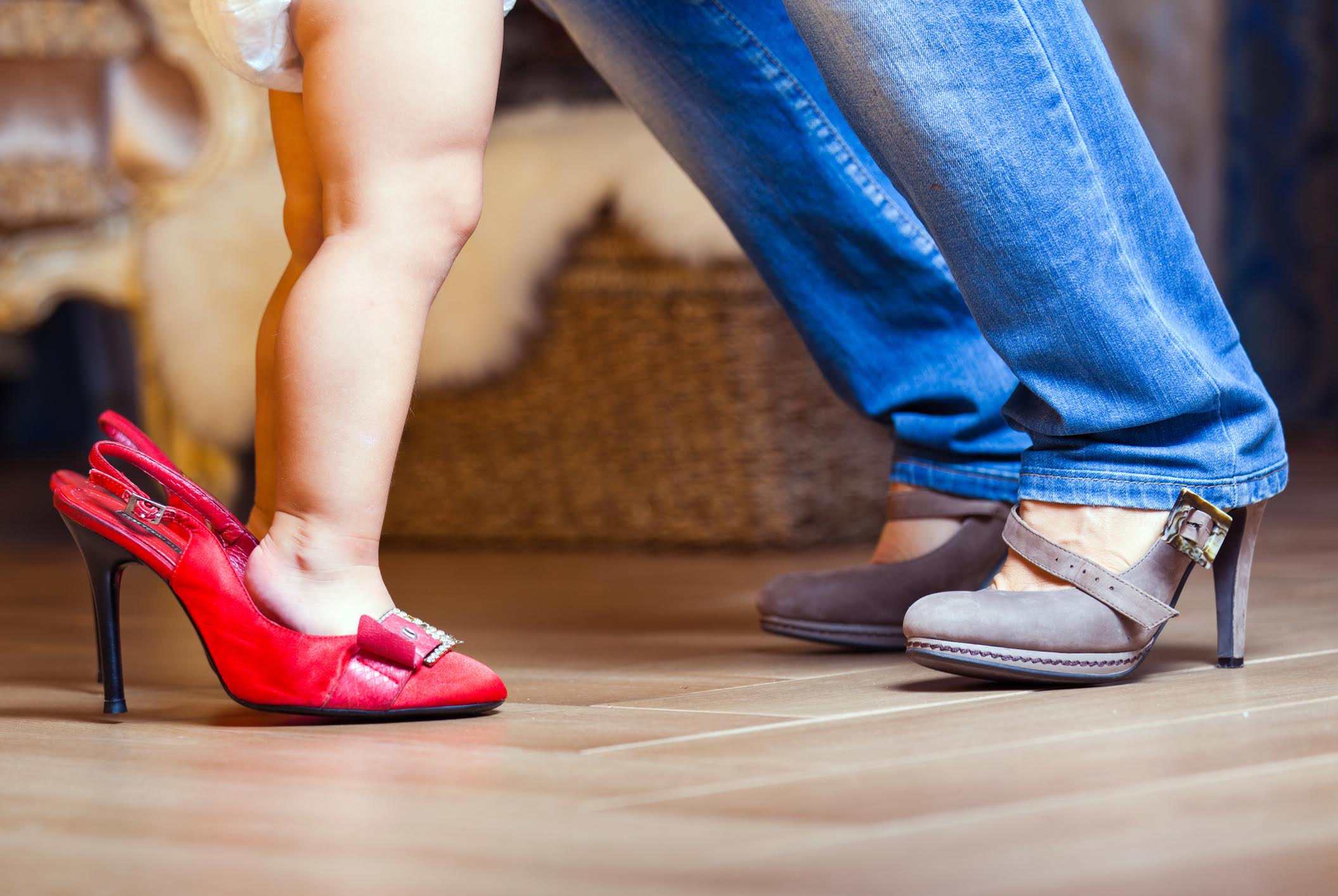 Are high heels for babies cute?
Posted by Ellen Flynn
on
This video has been doing the rounds on Facebook this week and we're not really sure what we think about it. On the one hand, we love to buy the little shoes and clothes for our babies, but this product takes the proverbial cake with us. And honestly, we don't know what to think.
For those of you who haven't seen it, the video is basically an advertisement for high heels. But there's a catch. The high heels are for babies.
We have two main questions about these shoes:
What effect will it have on baby's gross motor skills, like crawling and walking?
And what kind of world does it put our baby girls into, when high heels are being advertised for them before they can even walk?
The video now has over 19 million views and quite a lot of engagement from Facebook's many users. Not all of the engagement is positive with users commenting that putting high heels on a baby is "craziness" and "hideous".
The company market themselves as "High Heel Infant Crib Shoes for babies 0-6 months. Pee Wee Pumps are a fun photo prop or cute fashion accessory. They measure 11.0cm from heel to toe."
While the shoes may be a 'fun prop' or 'cute fashion accessory', they limit your baby's movement and could have detrimental effects on their physical development and gross motor skills.
Baby's first shoes
Your baby shouldn't wear any shoes (least of all high heels) before they are walking other than slippers to keep their feet warm when they aren't mobile themselves. For example when they are in a car seat, sling or buggy.
When playing on the floor, shuffling or crawling babies should be barefoot or in socks. This is how they learn to push off things with their feet; a precursor to crawling and walking.
When your baby takes their first steps holding onto your hands or an object around the house, you may bring them to a shoe shop to get their shoes.
Here are the things you want in your baby's first shoe:
Lightweight, flexible shoe that supports natural foot movement
Leather or mesh material to allow the foot to breathe properly
Rubber soles with traction to give good grip and prevent slipping
That aside…
…we think this is just too much for our baby girls and we'd rather let them be babies when they are babies and let them be adults when they are adults. What do our readers think? Leave us a comment below with your thoughts.
maternity&infant