m&i loves: Mamas & Papas Black Rose Gold Urbo2 Stroller
This week we're loving Mamas & Papas new rose gold edition of their award-winning Urbo2 stroller!
The stroller is very stylish but more importantly is also very practical, the reason why we think it deserves to be our m&i loves product of the week, with a built-in front and rear suspension and light, compact frame, combining smoothness and agility with the height of fashion.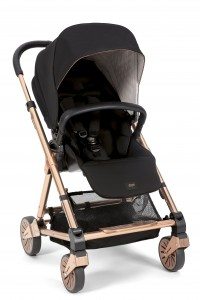 Inspired by the metal of the moment, Mamas & Papas have given the pushchair a dramatic look by contrasting a rose gold frame, chassis and wheels with black fabric finished with a gorgeous rose gold detailing. Stylish and functional, the Black Rose Gold Urbo2 folds down to fit into the skinniest of hallways and the boot of the smallest cars, yet it can still take bumps, buses and busy cafés in its stride.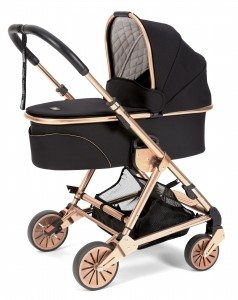 We think it's just gorgeous and it's most definitely on our wish-lists here at the office!
The stroller will be available from Mamas & Papas from the 10th of August 2015. Price €815. Chrome Carrycot, Black Rose Gold, €280.
maternity & infant
Originally posted 2015-06-23 13:29:02.