Us parents spend so much time and effort making sure that our kids are well and happy and enjoying life that we often neglect ourselves. The parents at maternity & infant HQ have made a resolution for 2017 though – to start taking time out for ourselves and for our partners. After all, happy parents = happy children.
With this in mind, we're constantly on the lookout for a great place for a sneaky night away – and we think we've found the perfect spot – the stunning Radisson Blu Farnham Estate in Co Cavan.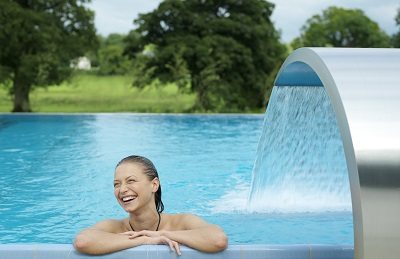 The luxurious hotel and health spa is situated in 1,300 acres of mature woodlands and lakes, which includes an 18-hole golf course and 7km of walking trails. But probably the jewel in the crown is the stunning spa that offers a wide range of treatments and a massive thermal suite. The first time I visited, I was pregnant on my first baby, so I wasn't able to enjoy the full delights of the thermal suite, but there was still plenty for me to enjoy while avoiding the steams rooms, sauna and other no-go treats when you're expecting. Most of the facials and treatments can be modified when pregnant (simply explain when you're booking and you can be advised on what's best for your particular stage of pregnancy) and there's even a menu of pregnancy specific treatments from Yon-Ka to enjoy.
This time, I enjoyed a Yon-Ka Eclat Cocoon Facial, a 60-minute facial that includes a warm peel, a hydrating mask and a hot stone massage to combine perfect relaxation with incredible skin health. It's a stunning treatment with lots of little steps to leave you feeling perfectly relaxed and ready for whatever life throws at you.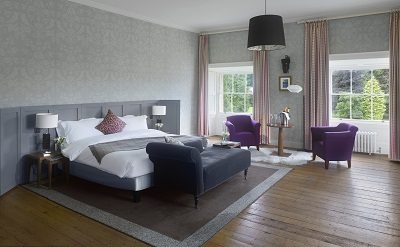 We'd recommend you make a night or a weekend of it by booking into the hotel and enjoying dinner at the gorgeous Botanica restaurant that night. After breakfast the next day, make sure you schedule in enough time to enjoy a stroll along the 7km of paths through the wooded estate. Trust us – you'll feel like a new person by the time you get home to your beloved little ones.
The details
The Yon-Ka Eclat Cocoon Treatment is available for €95 per person. Treat yourself to an overnight stay in the stunning hotel with prices starting from €129 per room midweek and €199 during the weekend including breakfast. For more information or to make a booking, contact Spa at Farnham Estate on 049 437 7700 or visit www.farnhamestate.com for special offers.
maternity&infant
Originally posted 2017-01-12 16:00:08.