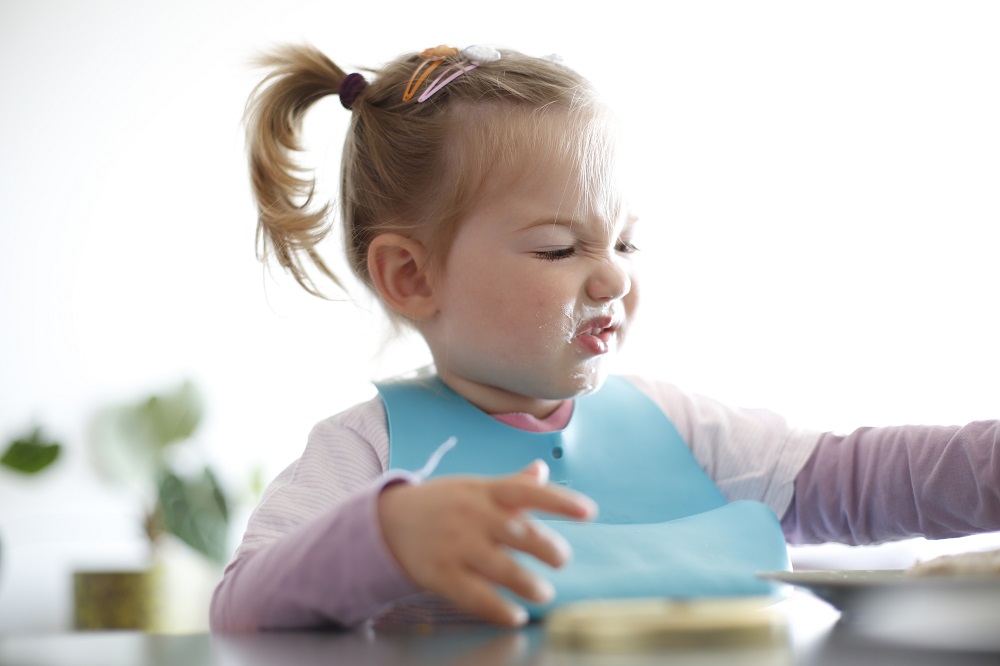 Having a picky eater refusing the meal that you've slaved over for the better part of the evening can only end in a red face, tears, and tantrums – and that's just you! Truly, there's nothing worse than arguing with your child over food. You know that they need to eat a variety of foods to stay healthy and grow, while they know that they definitely (absolutely, no way) will like whatever it is that's simmering in your pot!
You are not a short order cook
Have you ever looked at your reflection in the oven door and realised that you were making a meal for yourself and your partner, puree for the baby, and two similar, but fundamentally different meals for your two preschoolers? Well, take another look, because you are not a short order cook (however adept with a spatula you may be). Your a mum, and more importantly, you their mum. And they can either take what you give them, or sort themselves out.
Sorting themselves
This tack is a good one for parents of children aged old enough to handle themselves. For instance, if you child is making their lunch, and tidying their room, and able to wash dishes then this will most likely suit them. If your child is a preschooler, then keep this in mind for later.
Step one
While cooking your delicious, and love-filled meal, ask your children if they would like what you are cooking for dinner.
If the answer is yes, go about your business.
If the answer is no, ask them if they would like to try it and see, or make their own dinner to have instead.
Remember: Never leave your child alone at the stove or oven.
Step two
Older children will be able to cobble together some sort of healthy meal from what you have in the fridge or cupboard. Just give them parameters to stay within (i.e., nothing sweet, at least two pieces of vegetables or fruit, a serving of protein, etc). You might even let your child learn the basics of heating things up on the hob, or warming in the oven.
Younger children, should be able to reach into the fridge or cupboard to get vegetables or cheese, and eat it themselves at the table. But they should watch and learn, because this will be their future, if they don't want to try the delectable food you cook!
What's your top tip for staying sane with a picky eater in the house? Tell us on Facebook, Instagram or Twitter!
maternity & infant
Originally posted 2018-03-15 15:34:27.