While parenthood is nothing short of a blessing, we can't deny that the reality of having a baby never quite synchronizes with the vision we dream up in our head. In case you're having trouble remembering that vision, here's 10 things you swore you'd never do when you had children.
Scream in public
Do you remember sharing awkward looks of sympathy with fellow shoppers as some desperate mother begged and pleaded for her unruly child to behave in public? You swore you'd always remain in control once you became a parent. If you're child throws a tantrum, you're going to approach the situation calmly and explain why they can't have that toy they want. They will, in turn, completely understand your point of view. Sure, why wouldn't they?

Let them scream in the public
Then there comes the stage in parenthood where all forms of embarrassment are a distant memory. Your child begins screaming in public (they probably still want that toy) and you let them because, why not? You've been a parent long enough to realise that sometimes the best thing you can do is nothing, they'll tire themselves out before long.
Post photos of them on Facebook
Never will we understand why strangers think we're fascinated by the sight of their children. From pictures stored on their phones to nostalgic Facebook posts declaring their first day of school, most parents are guilty of over-sharing. But not you, you're going to keep that personal part of your life private. Except for that cute one with her hair in pigtails…oh and the one of her with her little schoolbag. Wait until you see the one I just uploaded…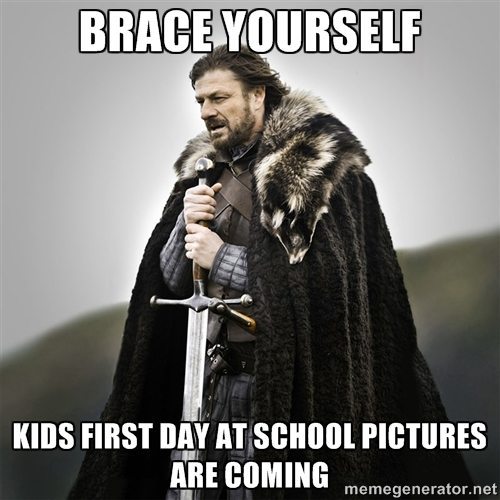 Gain weight
You're an avid runner, a keen gym goer and you spend your free hours doing burpees like they're tequila shots. You know when the time comes you're going to be the yummy mummy at the school doors. However, when your body hasn't snapped back exactly how you hoped and those hours at the gym are replaced with nappy duties, you'll be forgiven for gaining a couple extra pounds.
Leave the house in pyjamas and no make up
Who leaves the house in pyjamas, no makeup, accompanied by some very attractive minion slippers? That's you darling! You're no longer the girl who checks her perfectly quaffed hair in the mirror, applies that elegant sheen of MAC lipstick and casually saunters out the door. Instead, you're the exhausted parent making a mad dash for the car while desperately trying to get her kids to school on time. Today's superheroes don't wear capes, they wear PJ's…We salute you!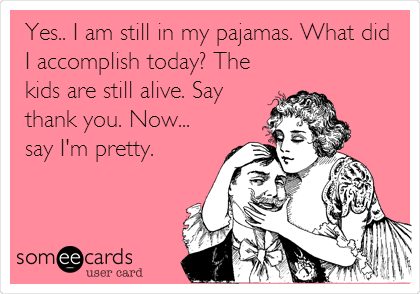 Let them watch TV
You called it the lazy parent's guide to raising children. Instead you're going to fascinate your kids with a myriad of educational games that will improve their mind and supply endless hours of amusement. Don't forget, you'll strive to get your children to play in the outdoors too (like in our day) so they probably won't have time for TV anyway. Yet, when your energy levels hit critical you may find some Peppa Pig can be the perfect solution for a couple of quiet hours.
Stop seeing to friends
Grown men haven't been able to come between me and my besties so how can one tiny baby do it? While you love your friends, the attention of your child will be your number one priority when you become a parent. Slowly you will notice your friend circle dwindling as you can no longer make it to luxurious brunch dates and find it hard to hold a conversation with people who don't understand the inner complexities of Fireman Sam.
Go to the bathroom with another person
You swore sharing the bathroom was only meant for girls nights out and festivals. After all, the little creatures can't get into much trouble in the two minutes it takes you to pee! Parenthood will teach you that an entire lifetime of accidents and mischief can occur in those precious two minutes, you'd much rather take the little rascal with you so you can keep an eye on them.
Sneak treats when the kids aren't looking
This is one of those post-kids occurrences that you never even knew happened outside of a comedy sitcom. Yet, we spend so much time drilling the importance of healthy eating into our children's heads that we can't be seen setting a bad example. So yes, one day you may sneak into the bathroom (if they haven't followed you) to scoff a Twix…but it's too late for you to kick your sugar habit, there's still time for them.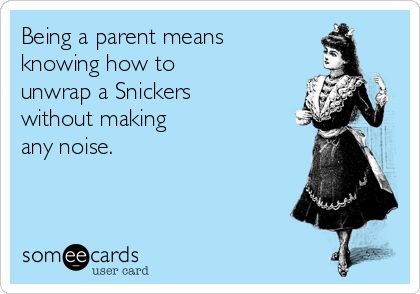 Turn into your mother
There'll be a moment of extreme pressure when you lose all control over your own speech. You said it would never happen but then the words will drop out of your mouth so effortlessly. "If I have to turn this car around I will!" When you will find yourself reminding people to turn the immersion off (because money doesn't grow on trees) you'll know the transition into your mother is complete. Don't worry though, this is OK! You'll learn to have a greater appreciation for dear old mum and the terrible tantrums she had to endure with you.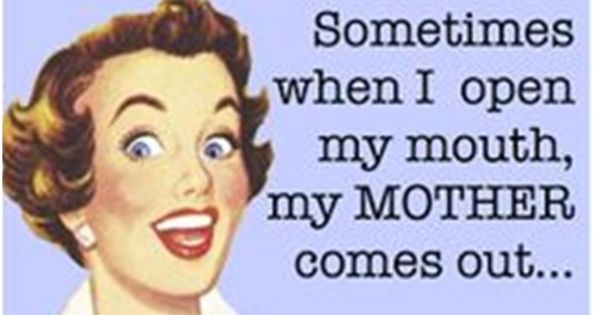 maternity&infant