Our children fill our hearts with so much love. But there are also some other little people in our lives that do that… our pets!
And obviously while there is no comparison of that love, our little tots seem to sometimes act just like our furry friends. Check out these funny pictures!
1). Taking a snooze with the puppy in the dog bed. If only he had told us this was his preferred place to sleep… could have saved a fortune on buying him a bed!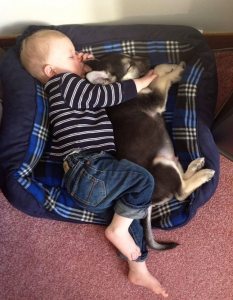 2). This one came captioned with "Our family doesn't need a dog". Well who doesn't love the feeling of wind on their face?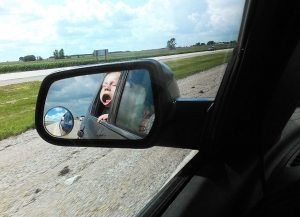 3). They said heard their son making strange cat noises and so they went looking for him. They found him just like this…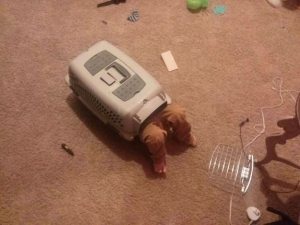 4).  Tug-O-War between puppy and toddler is too cute to be true.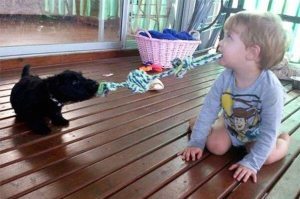 5). No point crying over spilt milk. Instead lick it up. With the cats…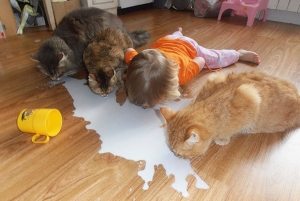 maternity & infant