It's difficult for us here at m&i to remember our lives without apps and smartphones. More difficult to image our children's future when the technology is with them from the very beginning…and from beginning we mean pregnancy, to infancy to babyhood and beyond! Check out these fab apps to help you below!
The Smart Baby Monitor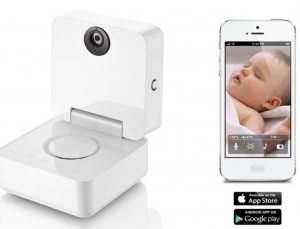 The Smart Baby Monitor is a great app for parents of newborns as it lets you monitor your little one while they sleep.  The video feed's high definition lets you zoom in up to 4 times to have a close look at your little one. Other effects of the monitor include:
The option to pan and tilt to have a look around. It's almost as if you were in the room, checking in on your child.The infrared Night Vision LEDs automatically light up when needed, to bring out a clear image even when it is pitch black.
The monitor's audio feed alerts you if the baby cries, but it's also clear enough to hear him calmly breathe and have a giggle when he's yapping away to his toys.
Not only can you hear your baby, you get to talk to him. Just hold the "Push to talk" button on your smartphone/tablet and speak into the microphone.
Pick and play any of the 7 night time songs already packed in the monitor to lull your baby to sleep.
Turn on a comforting light to reassure your baby or to discreetly check on him while he sleeps. The app even lets you pick a particular colour or launch a rainbow animation.
Feed Baby app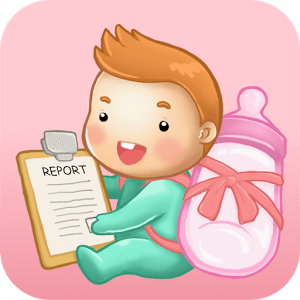 The Feed Baby app allows you to track and monitor all aspects of your baby's breastfeeding, growth and development. Record bottle and breastfeeds, baby's nappy changing, baby's sleep pattern, breast pumps, growth charts and journals and diary of your baby. It also allows you to:
"Continue" from the last recorded feed
"Pause" the current feed
Add Medicines and create Medication Records to record all of your baby's medicine intake
Check out these great free pregnancy apps!
Kickbee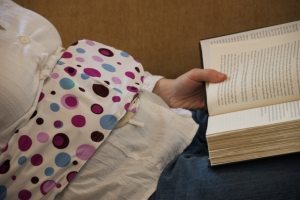 The Kickbee is intended to help bridge the physical gap that pregnancy brings between mums and dads. It enables dads to experience the baby kicking in mum's womb using vibration sensors.
The Kickbee is a stretchable band worn by a mum-to-be. Vibration sensors are attached directly to the band, and are triggered by movement underneath. The band and electronics are covered in a soft fabric cover for design and comfort. A micro-controller in the garment captures the movement and transmits the signals to a computer running a custom application.
The application receives the sensor values and analyses them. When a kick is detected, a message is posted to the social messaging service Twitter via its API (Application Programming Interface). Twitter makes it easy to share these short messages of "I kicked Mummy!" with family and friends, and allows them to be sent as text messages to any mobile phone in the world. The Twitter account can also act as a data log that can be accessed later for visualisation or archiving.
What a great way to get Dad involved in the pregnancy experience…now to simulate labour!
 maternity & infant
Originally posted 2014-08-01 11:21:13.