m&i loves: Wuti Wrap baby sling
We recently posted some travel tips for flying abroad with baby this summer, and our number one suggestion was to wear baby in a sling!
Keeping your hands free is key when in an airport (frantically rummaging for passports/boarding passes spring to mind anyone?!) so a sling is definitely key for the airport. With this in mind, we think the Wuti Wrap by We Made Me Ltd is the perfect sling to wrap baby in when you're heading off to the airport for your summer holidays!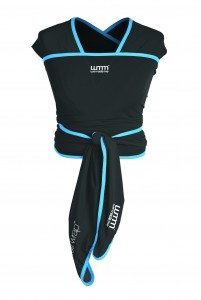 The Wuti Wrap has a two-way stretchy wrap made from a breathable material that stretches both lengthways and crossways, with a combination of both woven and stretchy fabrics, ensuring strength and flexibility – perfect for wrapping baby in!
The wrap is not only practical, but stylish too, in one long piece of beautifully tailored stretchy fabric, making it super-comfy, smooth and easy to wear. The tapered ends and contrasting colour binding make it really simple for the wearer to ensure they have tied the wrap in the correct way, and that baby is positioned exactly as they should be.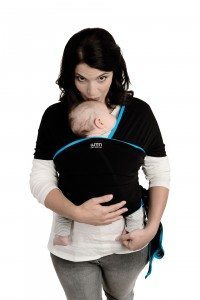 The Wuti Wrap is also available in different colours; midnight black, pebble and lavender, and we think is a perfectly simple and affordable baby-wearing solution for parents.
Price €70, available to buy at www.wemademe.com
maternity & infant
Originally posted 2015-06-24 15:02:38.