David Beckham is possibly the nicest husband and father in show-business, we have the biggest girl crush on him here in the m&i office and when we read his latest quote today, it made us love him even more.
So we took great pleasure in researching the top ten times David Beckham has gushed about his daughter Harper Seven. If you're a David Beckham fan prepare to be even in more in love with him quote by quote!
Speaking to Yahoo Style yesterday David said: 'About a year ago, my wife said, 'Maybe we should cut Harper's hair,'' he told Yahoo! when asked whether he ever styles his daughter's hair in the morning. 'And I was like, 'No! We need to grow it. Do. Not. Touch.''
'Since she was born, we haven't cut it. That's why it's pretty much down to her knees. I had to [save her hair]. It's just so good, isn't it?'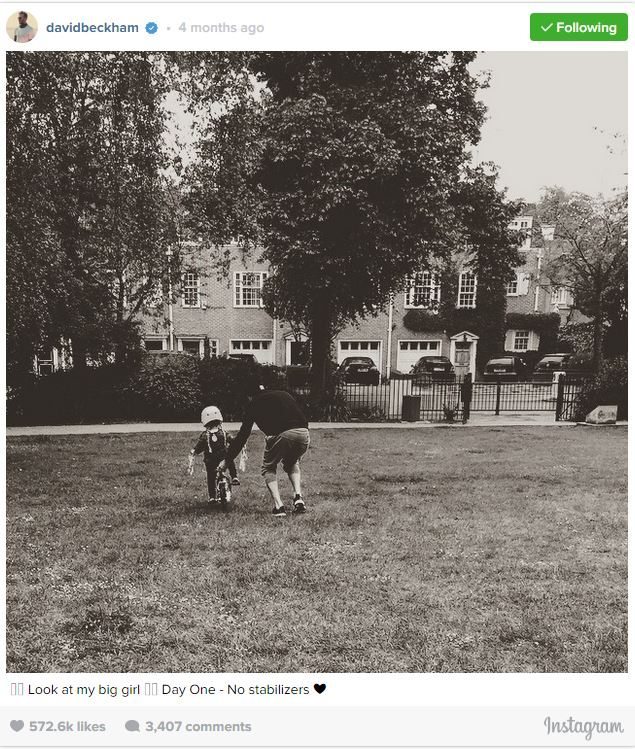 When asked by The Sun how he feels about Harper dating, he said: "Absolutely not. She's not going out. She's going to be like Rapunzel – up in the tower."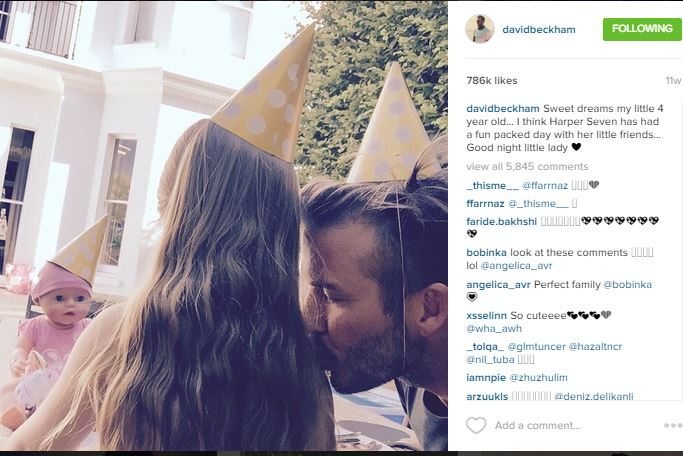 On how having a daughter is so special: "It's great. I love to bite her legs, or shoulders. It's how a baby should be. She's so beautiful. There's no more love for a daughter than there is a son, but it's just different. When they (boys) are kids you can roll them around and they fall to the sides and they pick themselves up and they're fine. Whereas Harper, now, she hits herself just slightly and she cries . . . I still think 'Oh God, I can't believe this, I've got a girl.' And to see the boys with her it's incredible. When they walk into the room, her little face lights up."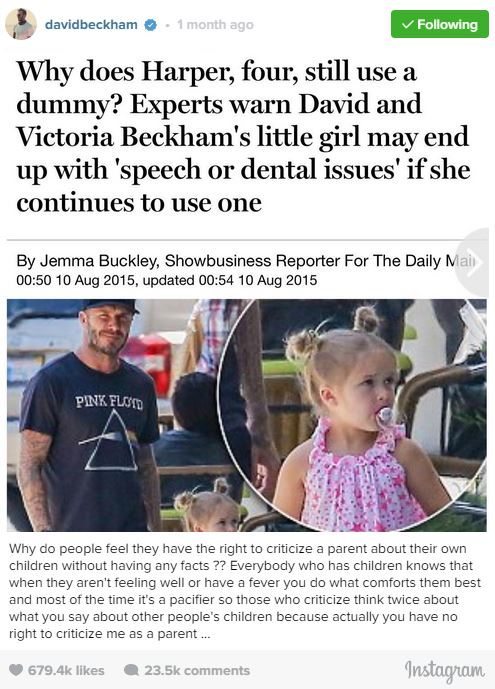 Harper calls David chubby but he doesn't mind: "I was bathing Harper and had got her out and was towelling her down when she said: 'Daddy I love you but I don't like you, you're so chubby!' I didn't think I was but…..!"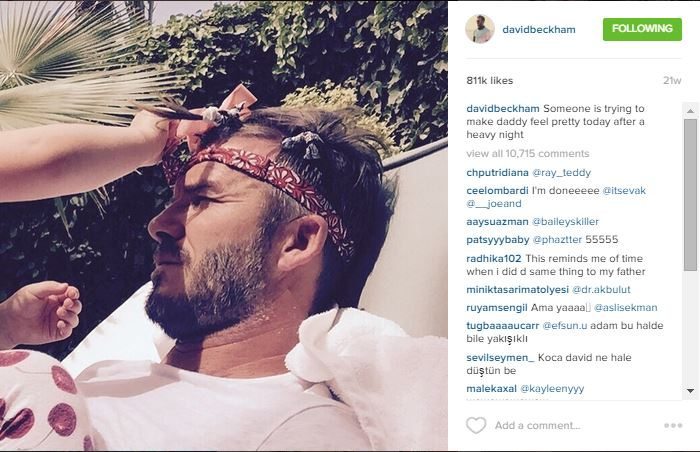 "She has so many little dresses! I didn't realise how excited I would get over buying hair bows!" Awww.
David has also confessed to being a complete pushover when it comes to disciplining the four-year-old and is a lot 'stricter' on his boys. Speaking to Entertainment Tonight, he said: 'I have no power with that little girl – no power whatsoever. 'I'm definitely stricter with the boys than I am Harper, which gets me in trouble with my wife of course.'
And possibly our favourite David and Harper moment so far –
maternity & infant