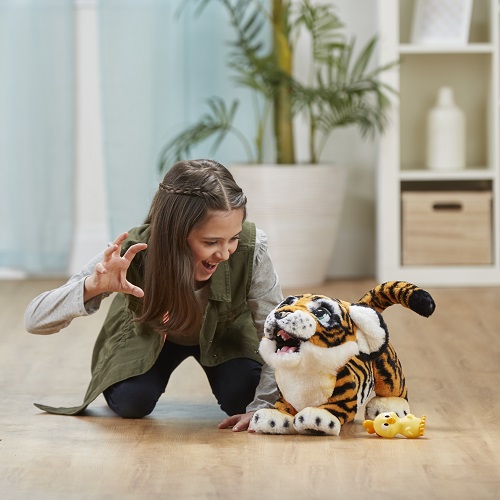 Win! Two amazing toys worth €215 from Hasbro
Posted by Ellen Flynn
on
Start your Christmas shopping early by entering this amazing competition brought to maternity&infant by Hasbro. The two prizes are perfect for little boys and girls from four years of age up, and will be one of the coolest Christmas presents they get!
Do you know a little one who would love these toys?
FurReal Roarin' Tyler, the Playful Tiger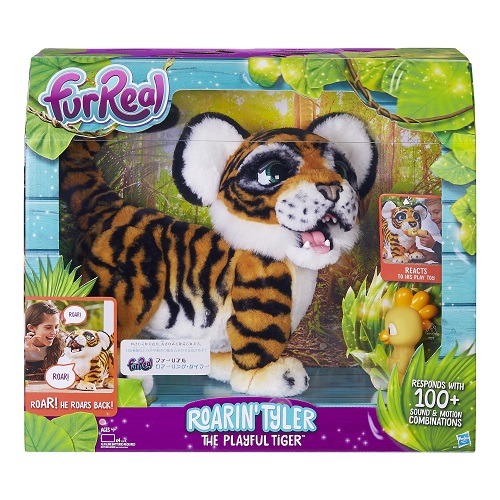 RRP: €154.99
Ages: 4+
Imagine a jungle pet that's also playful, meet Roarin' Tyler, the Playful Tiger pet. This young tiger is always ready for fun and play and his favourite game is roaring! Tyler responds to sounds and touch with 100+ sound-and-motion combinations – roar at him and he roars back. Tyler can move his eyes, ears, head, mouth and tail, and when he's not trying to act like a full-grown tiger, this handsome cub enjoys playtime with his little play toy that looks like a chicken. With poseable back legs and soft fur, he's easy to hug and cuddle.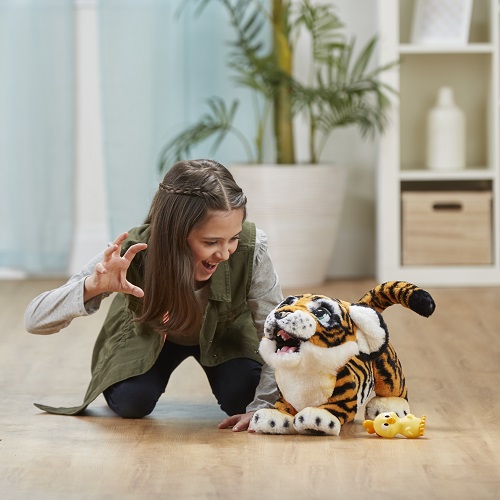 Transformers: The Last Knight Autobot Sqweeks RC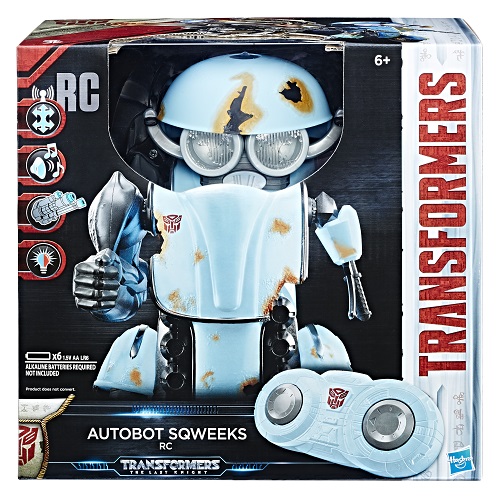 RRP: €54.99
Ages: 6+
This cute and lovable Autobot Sqweeks RC figure from the epic film Transformers: The Last Knight promises to entertain! Autobot Sqweeks is the smallest of his bots, but his spark shines just as bright. Despite being in disrepair, Autobot Sqweeks perseveres, perpetually motivated to help all living beings. Autobot Sqweeks RC features motion and sound effects and fans and children can prepare for battle by switching him into blaster mode, using his movie-inspired blaster accessory, or activate him into an energetic boogie-down complete with music and phrases in dance mode.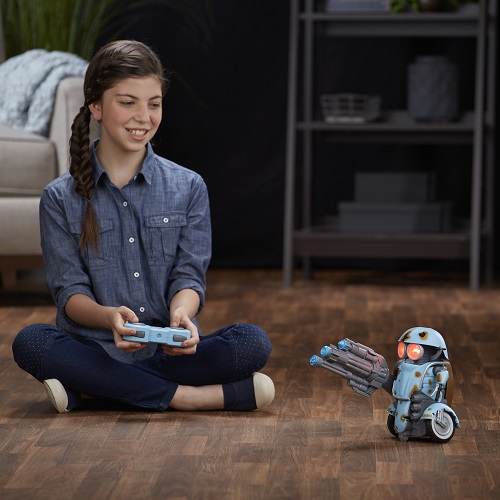 We'll announce the winner on the 30th of November 2017! To enter just fill in this form. Good luck!
WIN! Two amazing toys worth €215 from Hasbro
maternity&infant