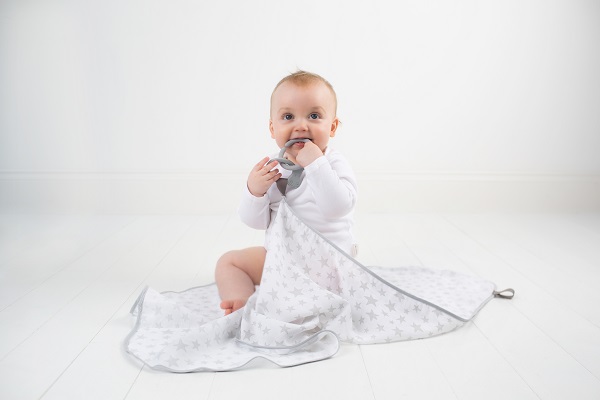 Win! Full muslin collection from Cheeky Chompers worth €72!
Posted by Ellen Flynn
on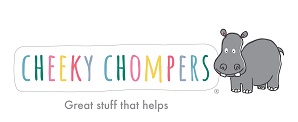 When it comes to our babies, nothing is softer and better for their skin than 100 per cent organic muslin, which is why this giveaway is such a treat! To celebrate all new mums and mums to be out there we have the complete Cheeky Chomper Muslin Collection to give away in stylish Silver Stars design! The collection comprises four innovative products made from brilliantly breathable 100% organic muslin making it natural, breathable and super soft.
The MultiMuslin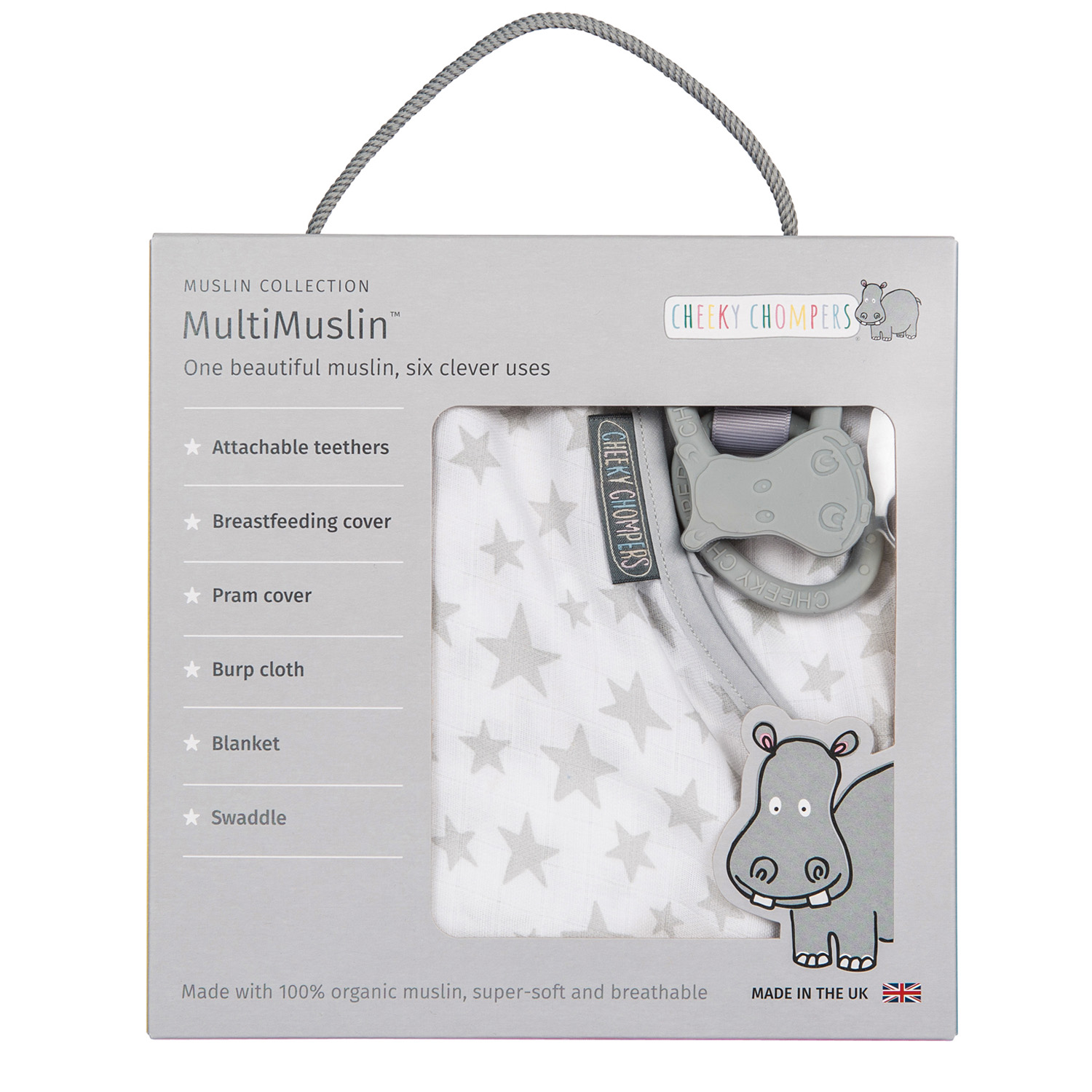 Cheeky Chomper's latest innovation is one beautiful muslin with six clever uses. It cleverly combines six parenting essentials in one stylish space saving product and can be used as:
Breastfeeding cover – attachable rings click together for instant cover
Pram cover – innovative attachable pram cover **
Teething rings – attachable, super-safe, silicon teething rings
Burp cloth – comfortable, absorbent and attaches so it stays put
Swaddle – breathable soft cosy swaddle
Blanket – super soft attachable lightweight blanket
**It is always advised to make sure your baby doesn't overheat, especially on really hot days. The MultiMuslin has an open weave and is a single breathable layer of lightweight muslin, which can offer a solution to give your baby some shade when you feel it's safe.
Little Box of Cheekiness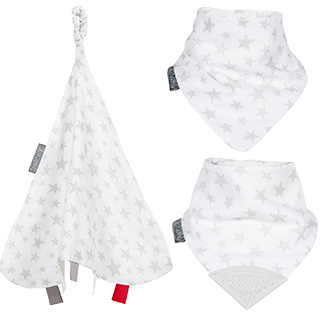 A beautifully boxed muslin gift set. Ideal as a starter pack for new parents, but we think it's even better as a gift! The gift set includes:
Muslin Neckerchew – the award-winning chewy dribble bib
Muslin Neckerbib – super-soft dribble and milk catcher
Muslin Comforter – the stay-in-place comfort blanket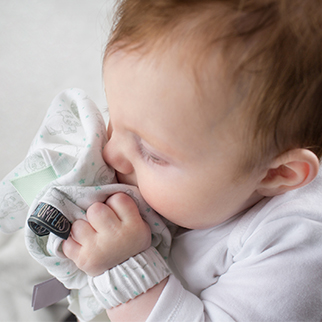 The design for both gift sets is white with silver stars while both the MultiMuslin and Little Box of Cheekiness come in a beautiful cheeky gift box!
For more information on these prizes and other amazing products, check out Cheeky Chomper's website here!
We think this prize would be the perfect gift for a new mum or mum to be! What do you think? To enter, just fill in the form below and share it with your friends! Stay tuned cause we'll be announcing the winner on November 30th! Good luck!
maternity&infant
Win! Full muslin collection from Cheeky Chompers