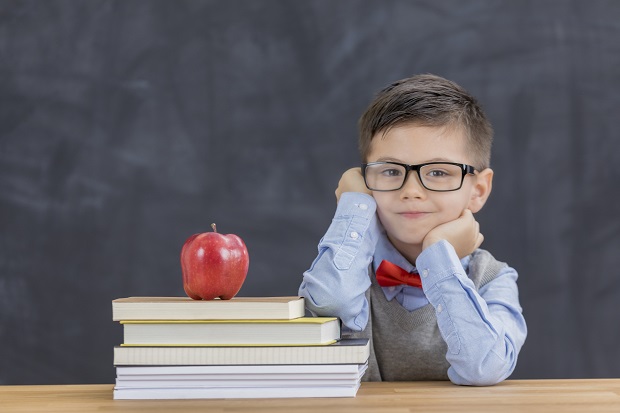 As school time rolls again around a lot of parents are faced with transitioning their toddler from creche to big school. This can be an anxious time for both parent and child but thankfully, time at creche can be a useful stepping stone, often teaching valuable social skills and independence, away from the home. However, if you want to know how to make those final steps from creche to BIG SCHOOL, read on.
Be Prepared
Like any task that involves a toddler, planning is key. Take a visit to the school beforehand, following the route you'll take each morning and let them get a good view of where they'll be going every day. If your chosen school is hosting an open day for new children I'd strongly suggest attending. In the run up to the big day, try to have as much prepared as possible in order make the day run smoothly. That means bed early, uniform ready, lunch made. Another big part of being prepared is ensuring your child's tools allow them to work independently. This can be Velcro shoes they're able to adjust themselves or even a lunch box that they can open without assistance. Don't forget to prepare them mentally by asking how they feel about going to big school and calming any fears they may have.
Be Positive
It's important to always be positive about school. Talk about school as a place to meet new friends, talk about their teacher (using the teacher's name) in a familiar and friendly manner and even discuss some of your fond memories from primary school. Let them know that this is a new adventure and a big part of them growing up and getting older.
Be Friendly
When you arrive at the school, it can be just as difficult for you to be confident as it is for your child. A friendly introduction with the teacher is always a good idea. It will make your child more comfortable in this new space and allow you to have a quiet chat about your child's likes, dislikes or needs. Next, explore the classroom together, help your child hang their coat and find their seat. Then let them wander through the classroom by themselves and encourage your child to befriend other children.
Be Strong
Leaving time can be tumultuous. There's the chance that your child will be perfectly content, most children are. However, if they do start crying, the first thing to remember is not to panic. Be strong and follow the teacher's lead. In a confident tone, let your little boy or girl know that you will be back at an agreed time. Have enough time to ensure you're not rushing out of the school but also take care not to linger too long.
The final tip of the day (and perhaps the most important) is to be back in the school yard when the bell rings!
maternity & infant
Originally posted 2018-07-31 08:51:02.