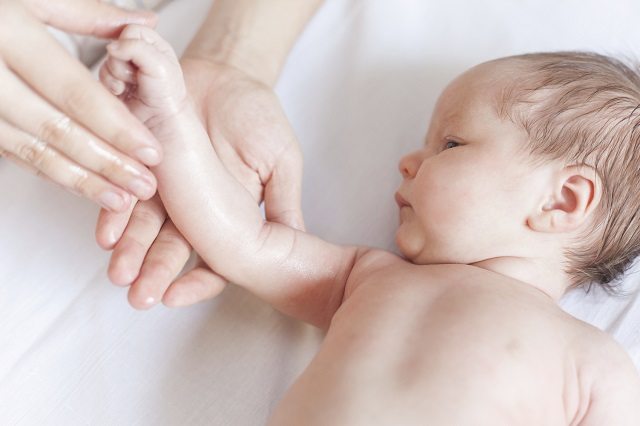 The top brands would have you thinking you had to spend an absolute fortune on specific products for your baby's skincare. But is it really necessary to spend a fortune just to protect and care for your baby's skin? Like virtually everything to do with babies, it's possible to get skincare for your baby on a budget or by splashing out – it's really up to you.
Your baby's skin
When it comes to skincare, it's true that you need to care for your baby's skin. Nothing feels better than baby-soft skin. But unfortunately, your baby's skin is as sensitive as it is soft, and you really need to take good care of it until it gets used to dealing with the nasties in our environment. Things like dirt, bacteria, sun rays, chemicals and chafing material can cause havoc on babies' skin.
How do you care for your baby's skin?
Cleansing can be as simple as warm water, cotton wool and a non-processed olive oil. This is useful for treating issues like dry skin or cradle cap. However, there are some products you need to invest in – sun protection is an obvious one – and that's where the baby-specific products come in.
Look for products free from irritants
As your baby's skin is so sensitive, our advice is to look for products suitable for very sensitive skin. This means products that are soap-free, fragrance-free, and paraben-free. Often these are packaged as baby products, but they can be suitable for anyone with sensitive skin.
maternity & infant
Originally posted 2018-02-15 16:10:01.