Delicious low-carb, low-fat recipes
In need of some healthy eating inspiration? These low-fat, organic recipes are the perfect meal plan to kick start your new healthy diet!
Breakfast:
Poached egg with parmesan, broccoli, rocket and grilled tomato
This super simply easy breakfast is the perfect way to start your day, and will only take ten minutes! Eggs are a high source of protein and are perfect for starting your day right with a slow energy release for longer lasting energy to last you 'til lunch.
Ingredients:
2 tomatoes, halved
1 broccoli cut into small pieces
Fresh organic eggs
Parmesan
Rocket
Method:
Place tomatoes in heated grill for a few minutes until coloured.
Steam broccoli for 3-4 minutes until tender, then set aside.
In the mean time bring a pot of water to the boil. Stir the water to create a whirlpool like effect and crack your egg into the centre. Tip: The swirling water brings your egg together. Cook for 3-4 minutes.Serve your egg with grilled tomatoes and rocket, sprinkle parmesan for added deliciousness!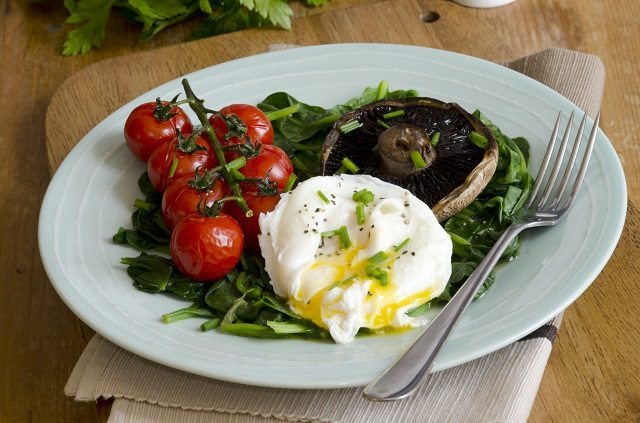 Lunch:
Smoked salmon salad
Ingredients:
100g baby spinach leaves
8-10 ripes cherry tomatoes
1 avocado, peeled and sliced
100g organic mung bean or mixed sprouts
1 red pepper
1/2 cucumber, diced
2 tbsp pumpkin seeds
1 tbsp sunflower seeds
1 tbsp pine nuts toasted
Extra virgin olive oil
50g smoked salmon
Method:
Place the spinach, tomatoes and avocado between on a plate. Sprinkle over the diced cucumber, red pepper, spouts, seeds and pine nuts and drizzle over the olive oil. Serve the smoked salmon on top. Delicious and super simple!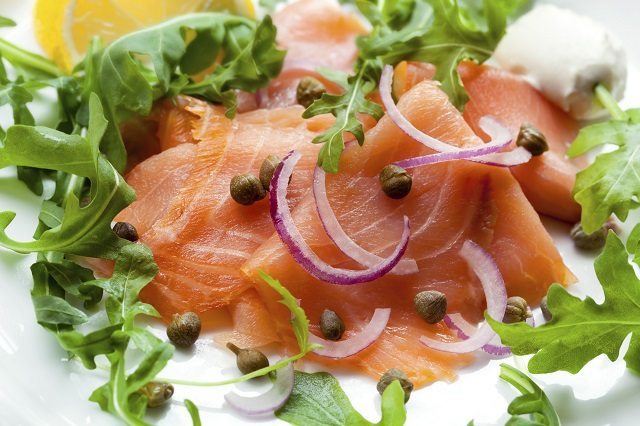 Dinner:
Chicken, asparagus and cashew nut stir-fry
Ingredients:
2 organic chicken breast fillets
3 tbsp vegetable oil
2 crushed cloves of garlic
50g unsalted cashew nuts
2 slice long red chillies
Spring onion, sliced
250g asparagus
80ml chicken stock
2 tbsp chia seeds
The juice of 1 lime
Method:
Heat your wok over a high heat. Add half the oil and when hot add your chicken, garlic and cashew nut and stir-fry for 3-4 minutes until chicken is almost cooked through. Remove from wok and set aside.
Add you remaining oil, chillies and spring onions and broccoli and stir-fry for 2 minutes. Add stock and stir-fry for another 2 minutes.
Add back in the chicken, garlic and cashews and cook until heated through. Stir in chia seeds, pour over lime juice and serve.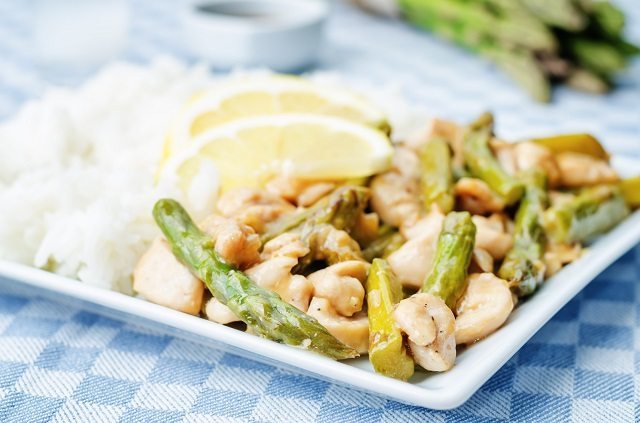 For more of these delicious recipes for clean, organic and healthy eating, visit www.bodyism.com or buy the Clean and Lean Diet recipe book here.
maternity & infant
Originally posted 2015-08-26 14:08:31.