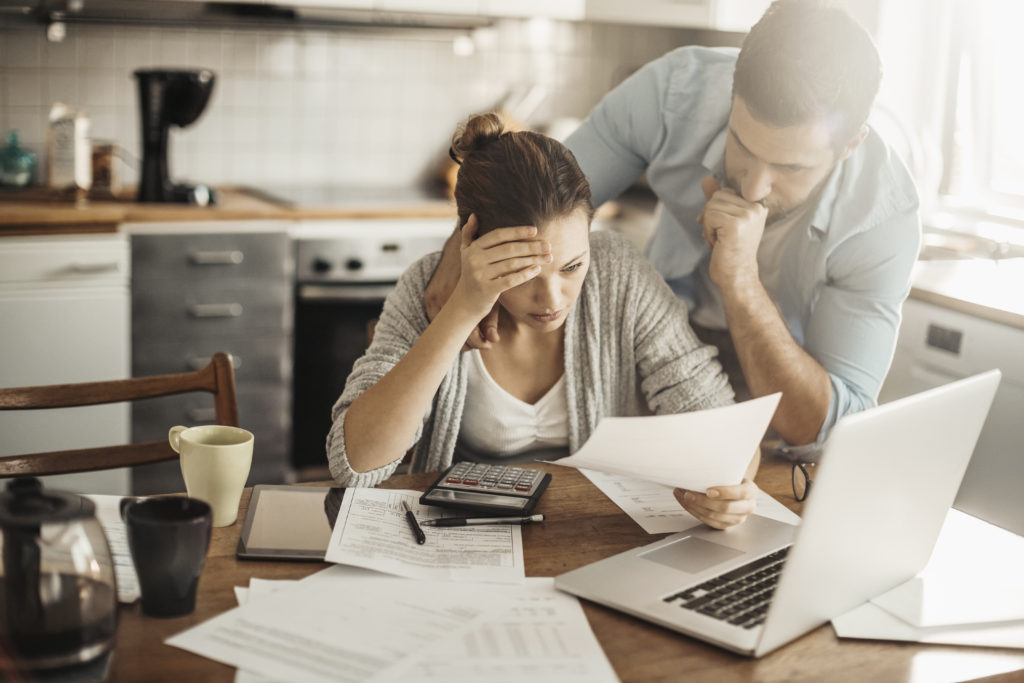 Financial strain can cause a huge amount of stress. When you have a family. that stress is doubled and can have serious effects on your mental and physical health. Constantly budgeting finances will also take its toll on family life. And although there are times when it will be hard to hide financial strain from your children, there are many ways you can cope with the stress and not let it affect your family.
Don't let it spiral
This best way to manage any type of stress is by dealing with it from the outset, preventing the problem from spiraling out of control. A lot of people tend to bury their head in the sand and get on with it. This leads to the situation standing still or getting even worse. Speak to your partner and communicate any issues and worries you may have so you can make a joint decision that is best for your family.
Don't isolate yourself
Do not become isolated from others; remember, there are many others going through the same thing and there is nothing to feel ashamed or embarrassed about. Speaking openly and honestly is the first step to dealing with stress and you'll be surprised how quickly a weight is lifted off your shoulders.
Focus on family
Focus on what is most important, your family. Stress can have a huge effect on relationships and often leads to conflict which usually leads to arguments. Find a low-cost way to enjoy family life; parks, playgrounds, libraries, board games, free family fun days, visiting relatives, cooking together and TV movies are all low-cost family activities.
Remember, at different ages children will wrestle with different fears and many of these might go unnoticed by parents. Make sure that if and what you decide to share with your children is not causing them worry. For example, if children overhear comments made about the cost of living, they may become anxious. If you have greater worries about lack of money (if you're struggling to make ends meet and concerned about keeping the roof over your head) these very big worries for you will be enormous for your child.
Get help
Set up an appointment with MABS, The Money Advice and Budgeting Service. MABS is the only free, confidential, independent service for people in debt, or in danger of getting into debt, in Ireland. Their helpline number is 0761 07 2000 which operates from Monday to Friday, 9am to 8pm. You can also send an email to helpline@mabs.ie if you have any questions.
MABS will help you and your family identify the sources of financial stress. Their website is also filled with helpful tools to guide you through financial strain. If you are having problems budgeting, MABS will go through your finances and help you to find a way of relieving the financial burden you and your family are under.
Look at your lifestyle
When a person is under stress it is even more important to have a healthy lifestyle. Eating well, exercising and getting a good night's sleep are all great mechanisms for keeping serious stress levels and depression at bay. It's easy to let one and even all three of these slip but it is so important for your mind and body. Make them a priority, not a luxury.
maternity & infant
Originally posted 2018-02-22 09:49:23.