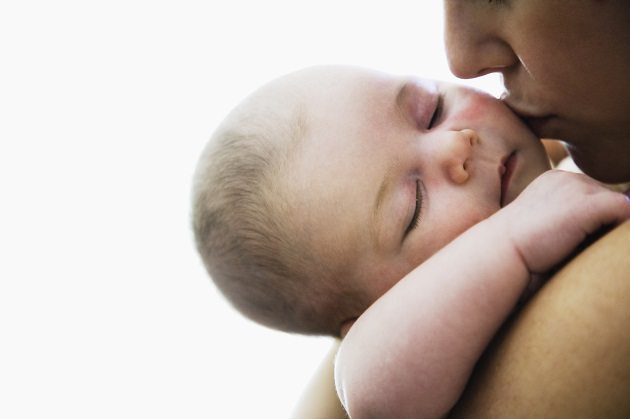 New parents, we salute you! You might not have any clue what you're doing, but give it a few weeks and you will have so much parenting knowledge you could write your own parenting book!
You've read all the books
Speaking of parenting books… You've got a stack of baby nursing/sleeping/swaddling books so high, you could use it as a side table (and maybe you do!)
You're used to your baby's bodily fluids being everywhere
You choose outfits based on how easily they hide drool and spit up stains. Black cotton shirt? Yes. Silk floral blouse? Not so much.
Jersey and cotton are your friends
Also, all of your clothes are stretchy.
Bye-bye lie ons
You now consider sleeping in till 8:00 a.m. a "luxurious morning."
Buying things for yourself has become harder than ever
You've been out shopping 3 times and each time you end up coming back with things for the baby instead of for yourself. (How can you resist though? Shopping for baby things is way more fun than for non-maternity jeans…)
You've taken multi-tasking to a whole new level
You've mastered the art of making bottles, shopping, and getting dressed with just one hand.
Paw Patrol and Little Einsteins make complete sense now
You actually follow the stories and characters on the children's TV shows.
You never really have a moment to yourself
You need a lot more "you" time, but you don't really care.
… you never knew true duvet hogging until now
Sleeping in a bed alone, or with just your partner, seems like a long lost cause.
And you wouldn't change it for the world!
Your heart actually aches with love. A new overwhelming emotion overtakes you daily and you realize that your heart has grown in ways you never thought were even possible. Welcome to parenthood.
Keep up the good work!
maternity & infant
Originally posted 2017-09-28 08:41:50.