Kate Middleton was on official royal duty yesterday in London and to one students delight the Duchess was more than happy to chat about her unborn baby. Kate who is about six months pregnant, told Martina McDonagh that her unborn baby was moving all the time, "I can feel it moving right now."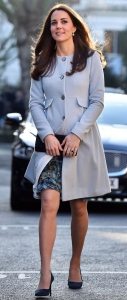 Although she insisted she didn't know the sex of the baby as herself and William were looking forward to the surprise; but off course there has been lots of speculation that Kate is carrying a little princess. The way Kate is carrying her bump is allegedly a tell tale sign, her bump is higher and wider than it was at the same stage of her pregnancy with Prince George.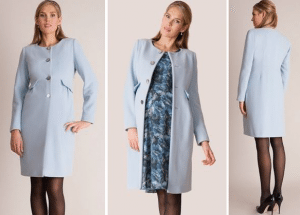 Kate chose to wear Seraphine yet again for her royal engagements. Kate has worn Seraphine twice before during her pregnancy (as well as when she was expecting Prince George). This time Kate chose Seraphine Florrie floral print dress (€119) and their brand new Natasha pale blue coat (€239).
The Natasha Coat is also available in Navy, and the Florrie dress is available to pre-order now from the SS15 collection.
Go to http://www.seraphine.com/ie/ 
maternity & infant
Originally posted 2015-01-20 11:36:44.