Kate Middleton high street maternity style…
We love Kate Middleton. Not only because she seems such a gracious woman but hell she must be the only Princess on the planet who wears high street labels?!
Unless you have been hiding under a rock this week, you will already know Kate and Prince William are on official royal duty in the States. The royal couple are on an all american tour and were even spotted courtside with Jay Z and Beyonce!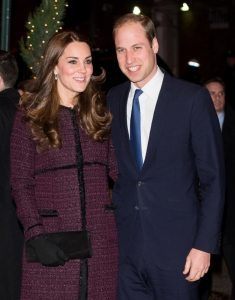 So of course, we've been inundated with images of Kate's chic maternity style. Although Kate is a great ambassador for British designers she's also known for mixing high-end with high-street.
So far this week Kate has been spotted twice in one of our favourite and affordable maternity labels, Seraphine!
Kate choose Seraphine's Marina maternity coat for a trip to Carlyle Hotel in New York. This jacket is pricey at €349 but if you love Chanel inspired clothing, you will love this! And there is not a hint of maternity coat off this jacket, it will definitely keep you warm well after baby is born. The jacket sold out in a matter of minutes after Kate was papped in it but we have it on good authority that will be back in stock shortly.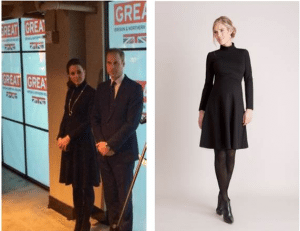 Yesterday Kate attended a less formal event in New York and choose Seraphine's Vanessa dress. We love this dress, the turtle neck is very on trend and it's loose around the tummy; perfect for a burgeoning bump. The Vanessa dress will be live on Seraphine's Irish site very shortly.
maternity & infant
Originally posted 2014-12-10 15:09:47.