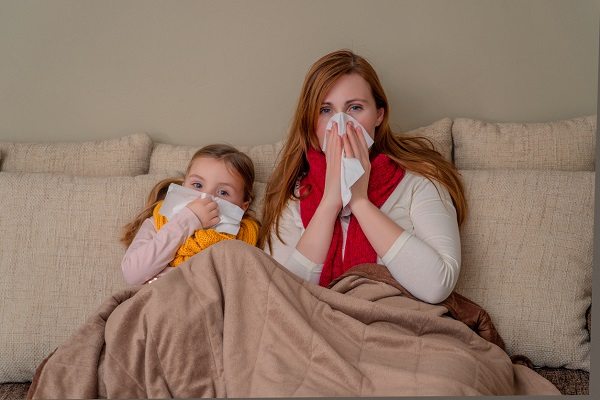 Aussie flu outbreak claims first lives in Ireland
Posted by Ellen Flynn
on
Experts are warning that Ireland could be facing the worst flu outbreak that Ireland has seen in fifty years.
Until last week there had been no deaths in the country from flu this winter, but now the HSE reports that a small number – less than 10 – of deaths have been reported. Healthcare practitioners are urging people in high-risk groups such as the elderly and those with compromised immune systems to get vaccinated as this particular strain of bacteria can be dangerous.
'Aussie' flu
The main strain posing a risk in Ireland is the so-called 'Aussie flu', a virulent strain of influenza A. The H3N2 subtype triggered two-and-a-half times the normal number of cases in Australia. Cases of swine flu and the B strain have also been detected.
Some experts have warned this could be the most serious flu epidemic since the 1968 pandemic that began in Hong Kong and killed a million globally.
There has been an increase in the number of people seeking care for the flu in hospitals as well as numerous cases in nursing homes across the country.
Read here for tips on treating the flu while pregnant
Vaccine
The 'Aussie flu' is a mutated strain, meaning the vaccine in Australia has been less effective than anticipated. The HSE has confirmed that the vaccine here should be "a moderate to good match" and encouraged people to get the jab.
However, it will not know the success of the Irish vaccine until flu season is over. Read here for information on how to avail of the flu jab.
Dr Kevin Kelleher, Director of the HSE's Health Protection Surveillance Centre said: "Influenza-like illness has increased in all age groups except in those aged 0-4 years. Hospitalised cases of influenza and influenza associated outbreaks in residential care facilities have also increased. The HSE has in the last fortnight also been notified of a small number of deaths directly related to influenza (less than 10).
High risk groups include:
All those aged 65 years and older
People including children with chronic illness requiring regular medical follow-up such as chronic lung disease, chronic heart disease, chronic neurological disorders, neurodevelopmental disorders and diabetes
Those with lower immunity due to disease or treatment and all cancer patients
All pregnant women. The vaccine can be given safely at any stage of pregnancy.
Those with morbid obesity i.e. Body Mass Index ≥ 40
Residents of nursing homes, old people's homes and other long stay facilities
Health care workers and carers of those in risk groups.
maternity&infant