As adults, when we find our favourite childhood sweet treats, usually we're just perturbed by the fact that they've shrunk to unimaginable sizes or that the beloved recipe has clearly been altered. However, the latest atrocity for the public is the new advertisement promoting a limited edition packaging for the famed Kinder Surprise eggs.
[fusion_builder_container hundred_percent="yes" overflow="visible"][fusion_builder_row][fusion_builder_column type="1_1″ background_position="left top" background_color="" border_size="" border_color="" border_style="solid" spacing="yes" background_image="" background_repeat="no-repeat" padding="" margin_top="0px" margin_bottom="0px" class="" id="" animation_type="" animation_speed="0.3″ animation_direction="left" hide_on_mobile="no" center_content="no" min_height="none"]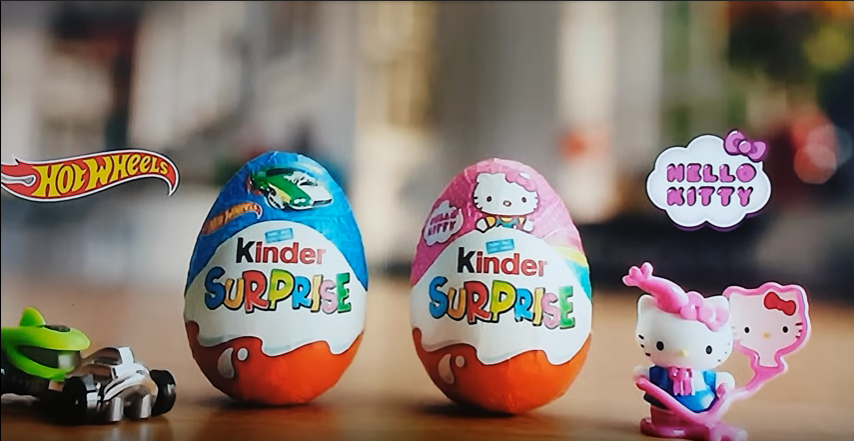 The new look shows Kinder eggs separated into blue and pink packaging. As always the Kinder treats come with a free toy, with the blue eggs containing Hot Wheels toys and the pink containing Hello Kitty toys.
People are convinced that the new packaging is sexist because it allocates supposed gendered toys to stereotypical gender colours.
While the advert doesn't specify that the blue or pink packaged egg is for either a boy or girl, the attachment of common gender colours to common gendered toys has angered parents and the general public who have taken to social media to vent their frustration at the company.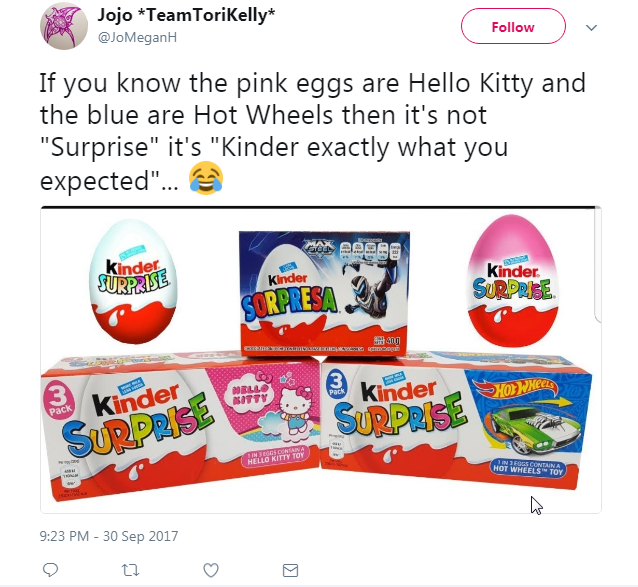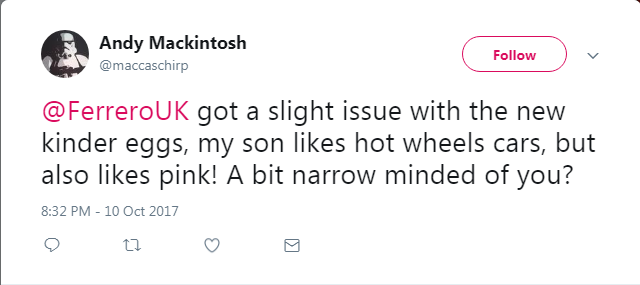 In a statement given to HuffPost UK, a Ferrero spokesperson said: "In the UK, Kinder Surprise eggs are available in different coloured designs for limited edition promotions because consumer feedback showed that parents found it helpful as a guide to the type of toys found inside.
"We don't label them as being for boys or girls because we know children enjoy all types of toys."
The Ferrero Twitter team made a similar statement to unhappy customers who blasted the decision on the social media site.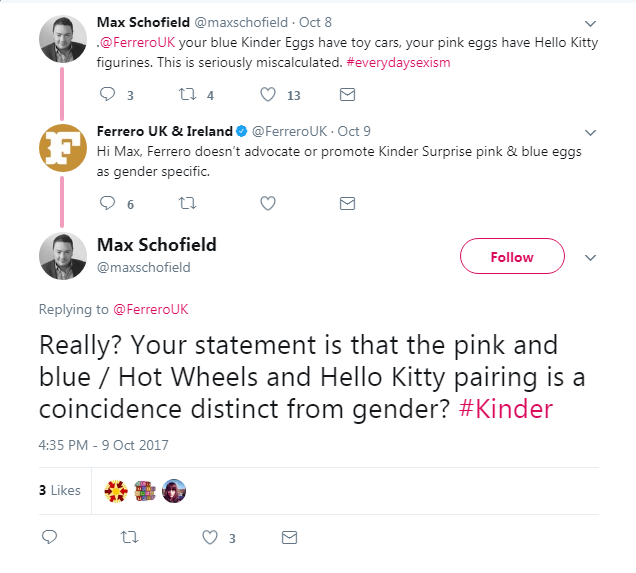 Kinder has run similar campaigns in recent years where blue labelled eggs contained transformer toys while pink coloured eggs gave fashionista toys. These past campaigns had a similar response among parents who felt these toys were pressuring children to conform to gender norms.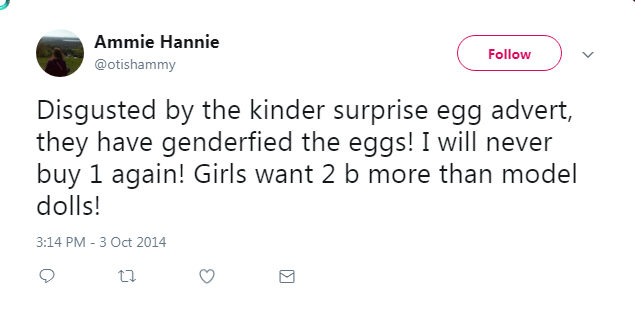 You can check out our previous article on gendered toys a help or a hindrance to find out how children are encouraged to have a preference for specific 'gender appropriate' toys and what the consequences are.
maternity&infant
[/fusion_builder_column][/fusion_builder_row][/fusion_builder_container]