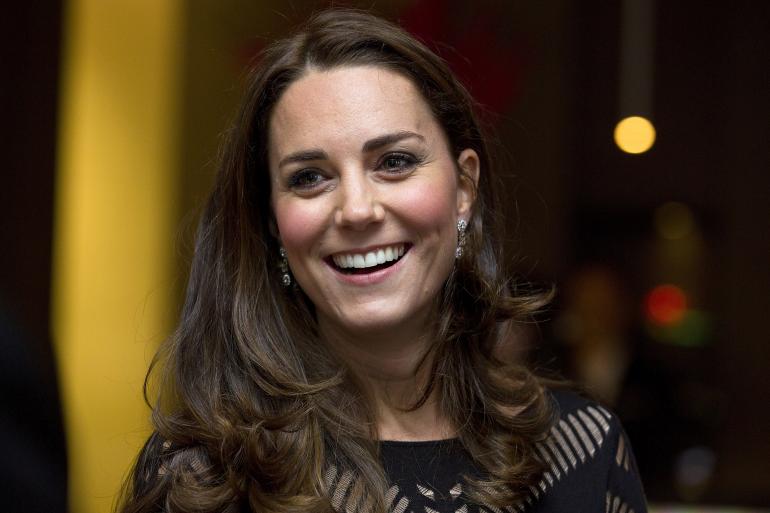 Kate Middleton shows off bump at Anna Freud Gala
Posted by Ellen Flynn
on
Kate Middleton showed off her tiny baby bump yesterday evening at the Anna Freud Gala Dinner held in The Orangery at Kensington Palace.
The Anna Freud National Centre is a charity that campaigns for changes and improvements in treating children's mental health. Believing hugely in early intervention, the charity makes a huge difference to children in vulnerable situations. The Gala dinner which included a speech by The Duchess of Cambridge, was also an opportunity for the charity to announce it's new Centre of Excellence.
The Duchess of Cambridge arrives at the @AFNCCF Gala Dinner held at the Orangery at Kensington Palace. pic.twitter.com/6376DXu9oV

— Kensington Palace (@KensingtonRoyal) November 7, 2017
Only the next day Kate stepped out again, this time at the Place2Be School Leaders Forum, which included speeches from a number of delegates considering key issues and the role schools play in tackling children's mental health.
Opening the Forum, The Duchess said: "Getting support to children at the very earliest stage helps improve their outcomes in later life." pic.twitter.com/ri5lkCxoUl

— Kensington Palace (@KensingtonRoyal) November 8, 2017
She said, "As a mother getting used to leaving my own children at the school gates, it's clear to me that it takes a whole community to raise a child."
Watch The Duchess of Cambridge speak at the @Place2Be School Leaders Forum. pic.twitter.com/HRQlrJVHD1

— Kensington Palace (@KensingtonRoyal) November 8, 2017