We love a good story here at maternity & infant, so we've taken this season's newest titles and had them reviewed by our panel of experts; Penny our illustrious editor (mum), Danny (6), and Ellie (4)!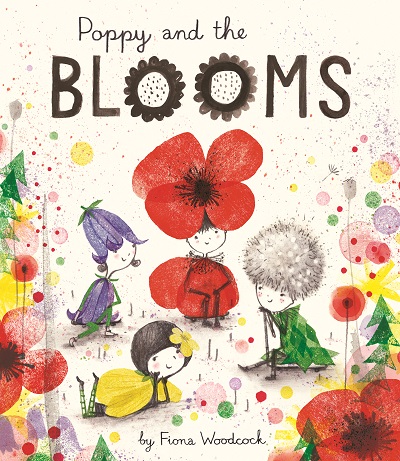 3+
Poppy and the Blooms
By Fiona Woodcock (Simon and Schuster)
Following on from her beautiful debut children's book, Hiding Heidi comes Poppy and the Blooms, a really stunning picture book telling the story of Poppy and her flower friends as they race to save a park by spreading magic (pollen!). The pictures are just stunning; we loved pointing out all the characters.
We like… the beautiful imagery and magical story.
They'll love… meeting Poppy's gorgeous flower friends.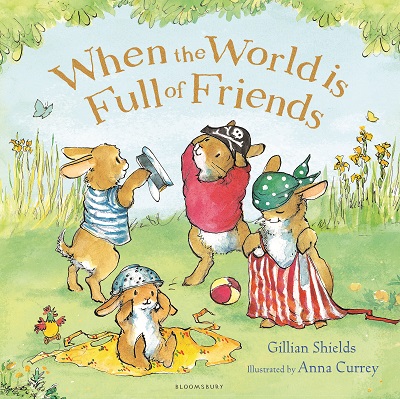 3+
When the World Is Full of Friends
By Gillian Shields; illustrated by Anna Currey (Bloomsbury)
Rabbits Albert, Tom, Flossie and Pipkin love to play and they're super-excited when a family of squirrels move in across the river. Problem is – in order to play with their new friends, they have to figure out how to cross the river. This is a heart-warming tale of friendship and working together that every child can relate to. Especially great for kids starting pre-school.
We like… the simple story with a strong message.
They'll love… the cuter-than-cute rabbits and wonderful pictures.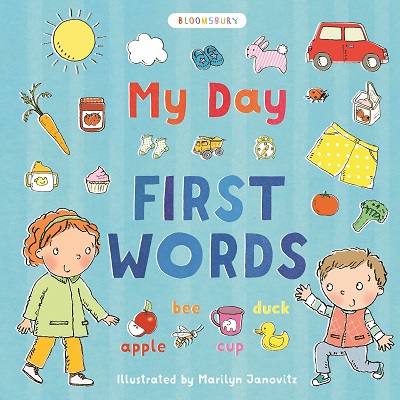 2+
My Day: First Words
Illustrated by Marilyn Janovitz (Bloomsbury)
It's never too early to introduce your child to words, and nowhere is this more effective than in a simple illustrated book of first words. There's plenty out there to choose from, but we particularly loved this new compilation, which illustrated typical scenes from a day, such as getting dressed and playtime, with the words for certain elements. The fun pictures really make learning easy and fun.
We like… the fun pictures and chance to learn
They'll love… pointing out the words on the page and perhaps adding their own!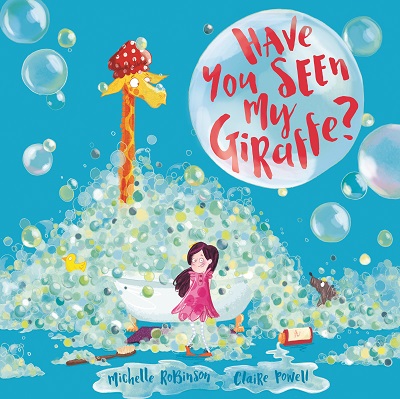 3+
Have You Seen My Giraffe?
By Michelle Robinson; illustrated by Claire Powell (Simon & Schuster)
The fairground has found a new, very alluring prize – instead of giving away goldfish, they're now giving away giraffes! Great – but how are you going to hide him when you get home? This quirky tale about a little girl trying to hide a huge giraffe is beautifully illustrated with humour throughout. Danny enjoyed reading this to his little sister.
We like… the funny tale with a twist.
They'll love… the gorgeous illustrations and laugh-out-loud moments.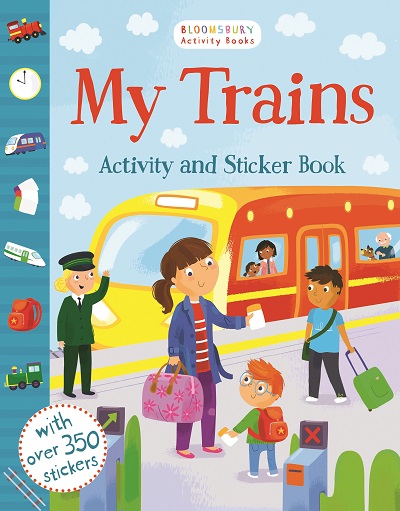 3+
My Trains: Activity and Sticker Book
(Bloomsbury)
This is really the year of the activity book, with Bloomsbury producing lots of different versions to suit every taste. My Trains is designed to keep youngsters happy on a long train journey – a combination of sticker activities, puzzles, and colouring designed to help teach him/her about train journeys and what happens on them, as well as keeping them entertained.
We like… the various activities that will keep them happy!
They'll love… the 350+ stickers!
maternity & infant
Originally posted 2017-09-04 11:16:04.