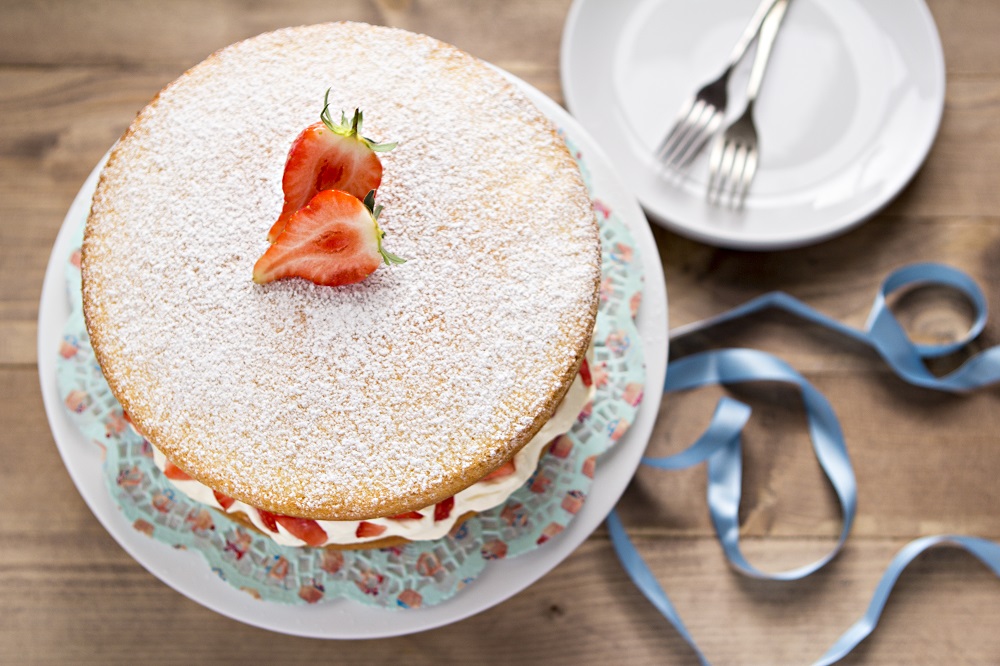 Now that strawberries are back in season, it's time to start using them in everything we do. Pop them in your morning cereal for a burst of sweetness or use them in this classic Victorian Sandwich recipe – tried and tested by yours truly numerous times! It is really the simplest cake you an make, but it's always a crowd pleaser.
You'll need
Two 20cm spring form tins
A hand mixer
Ingredients
225g butter
225g caster sugar
4 large free range eggs
225g self raising flour
1 tsp vanilla extract
200g (approx) fresh strawberries
250ml double cream
1 tbsp icing sugar
3 tbsp milk (to loosen batter if necessary)
Method
Preheat the oven to 170 degrees Celsius. Cream together the butter and the sugar until mixture is light and fluffy. Next, beat in the eggs one at a time, adding a small spoon of flour with each one. Then add the vanilla extract. Sift in your flour, and use a spatula to fold it gently into the batter. Use a tbsp of milk to loosen the batter if it's too thick. Spoon the batter into your tins, and bake for approximately 20 minutes in the oven until the sponge is golden and firm to touch.
Top tip: Let the cakes cool in the tins for a few minutes before turning out onto a wire rack.
When the sponge has cooled completely, prepare the filling by chopping your strawberries into slices. Whip the cream and the icing sugar until just firm. Spread the cream on the top of one cake and top with the sliced strawberries. Top with the second cake, and dust with icing sugar to finish.
maternity & infant
Originally posted 2018-04-11 12:04:17.