When you're little one is under the weather and not up to eating it can be hard to coax them into a full meal. Instead of serving them plain pasta, which has nothing but tasty carbs, why not whip up this batch of macaroni and cheese? Light, melty cheese will give your child an added touch of richness and fullness and it should satisfy any under-the-weather-cravings.
Ingredients
450 g of pasta (macaroni, shells, penne – whatever happens to be the favourite in the house atm – just not noodles!)
6 tbsp salted butter
2 tsp dried mustard
1 tsp salt
¼ tsp black pepper
⅛ tsp ground nutmeg
⅛ tsp cayenne pepper
6 tbsp all purpose flour
3 ½ cups of milk
1 ¾ cups heavy cream
2 tsp Worcestershire sauce
115 g grated sharp cheddar cheese
115 g diced sharp cheddar cheese
115 g grated white cheddar cheese
115 g diced white cheddar cheese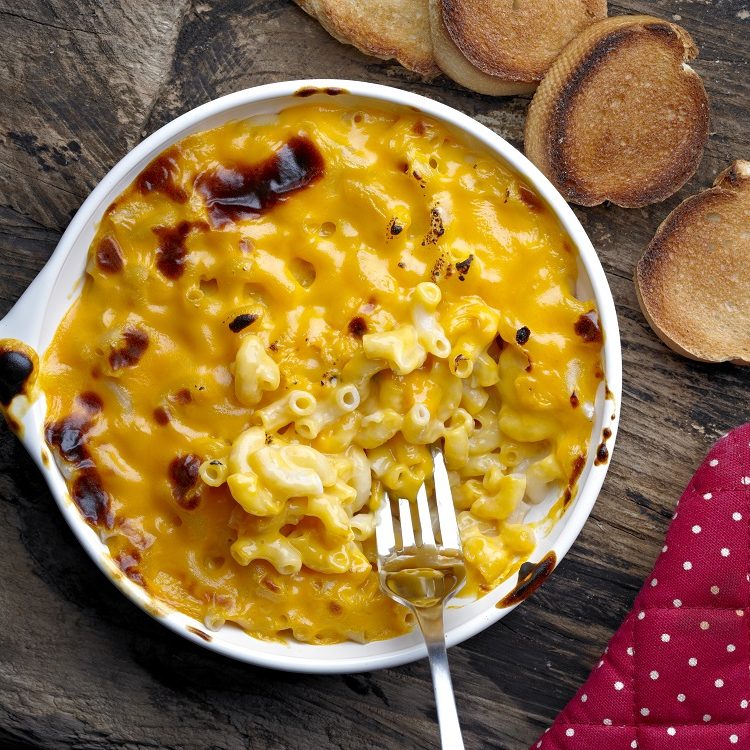 Method
Preheat the oven to about 160 degrees Celsius for a fan-assisted oven, Melt the butter in a large saucepan. Then add the mustard, salt, pepper, nutmeg, and cayenne pepper and cook stirring all the time for about 20 seconds. Add the flour and stir until mixture is golden. Gradually whisk in milk and cream, and bring to the boil. Stir occasionally. Reduce heat and simmer for 5 minutes approx, until mixture has thickened. Stir in Worcestershire sauce and remove from the heat. Stir in ¾ of shredded cheeses, and diced cheeses and pour mixture into a greased 13 x 9 inch baking dish.
Bake in the oven for about 20 minutes or until bubbly and golden. Remove from oven and set to broil (or grill). Sprinkle the rest of the shredded cheese on top of the dish and grill until lightly crisp. Leave to cool on a wire rack for about 15 minutes before serving.
maternity & infant
Originally posted 2018-05-10 10:04:45.