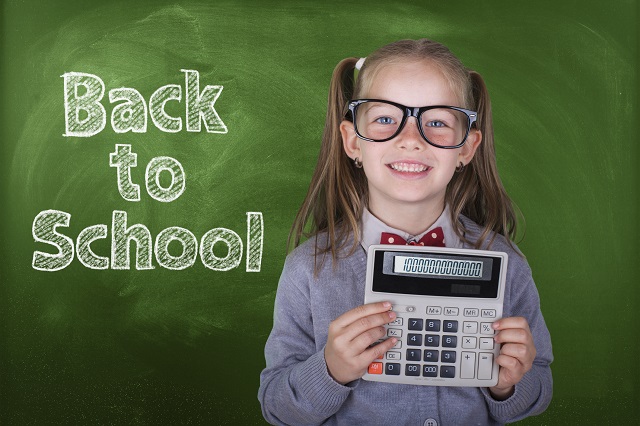 September can always be a restless stir of emotions for parents. On one hand, everyone is rejoicing at the thought of having their little ones back at school. It's the return of normal routines and defined bedtimes. On the other, parents are keenly aware that school means some not-so-insignificant fees on the horizon.
In a 2016 report, the independent children's charity, Barnardos, outlined the average cost of sending a child back to school.
Primary school
According to the report, it costs on average €340 to send a child to senior infants and an even higher €395 just a few years later, to send a child to fourth class. These fees are believed to stem from the cost of uniforms (which is approximately €100 at primary school level before the average €47.50 on shoes is accounted for), along with school books and 'voluntary' contributions.
In regard to school books, parents of primary school-going children are believed to spend between €75 and €125 with 70 per cent of parents having access book rental schemes to cover this expense.
Due to underinvestment in schools, 66 per cent of parents are also asked to supply a 'voluntary' contribution to their child's primary school. The report states that many schools pursue parents for theses charges, often through the child.
For more advice on how to help your child get the most out of school upon their return, click here.
Secondary school
In relation to secondary school institutions, the report says that on average, it costs €775 to send a child into first year. This amounts to €250 to €350 being spent on school books and 39 per cent of parents accessing a school book rental scheme. In second level education, 79 per cent of parents are also asked for 'voluntary' contributions.
At second level education, the average cost of school uniforms increases to €200 per child while the cost of footwear increases to €65.
To add to the overall increase in school fees, parents of children in second level education also have to contend with additional costs that arise from the use of digital devices in the classroom. 24 per cent of classrooms are now using iPads or Android tablets during the teaching process, with the financial cost of these devices being laid on the parent.
How do parents pay?
According to Barnados, nearly half of parents have to delay household bills or cut back on daily expenses to afford their child's school costs. One in ten of parents are forced to go into debt upon the return to school. This debt can include loans from family members, credit cards, bank loans and in some cases, money lenders.
To view the full report on Barnardos website, click here.
maternity&infant
Originally posted 2017-08-09 09:30:24.