Rumours of not one, not two but THREE Kardashian pregnancies have gripped the twittersphere and nearly broken the internet, as of late.
Every media outlet and Kardashian fan base have been speculating in the past few weeks on whether Kim, Khloe and Kylie may be expecting a bundle of joy. While the Kardashian clan have been pretty quiet as to how many pairs of little pattering feet we can expect in the coming months, one of the supposedly pregnant ladies has spoken out online in regard to the rumours.
Recently, Khloe shared some sizzling snaps from a shoot for her clothing line Good American. After a number of commentators, pointed out a small bump in her mid-section, Khloe piped up to shut down those suggesting it's anything other than creative clothing design.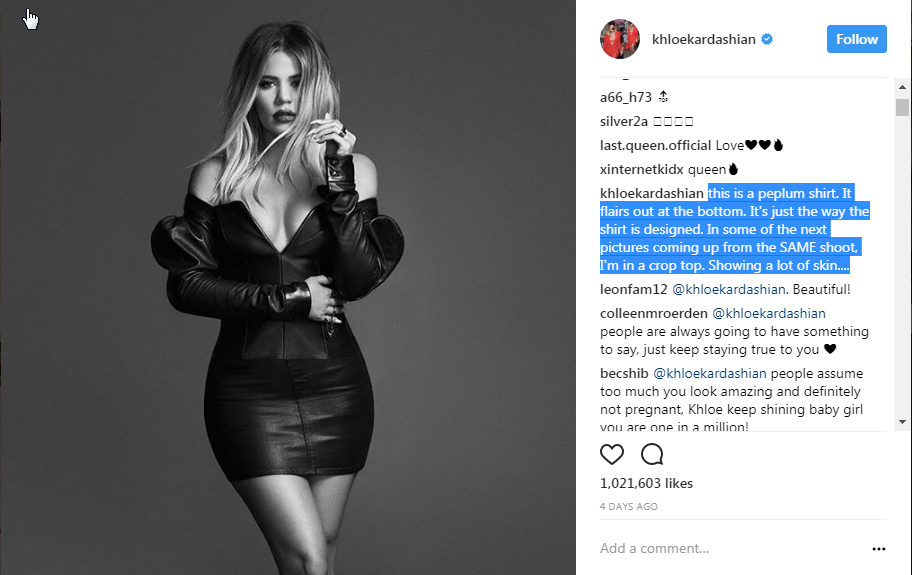 The reality TV starlet and entrepreneur responded, "this is a peplum shirt. It flairs out at the bottom. It's just the way the shirt is designed. In some of the next pictures coming up from the SAME shoot, I'm in a crop top. Showing a lot of skin…."
Honestly, when it comes to the peplum design, we think the lady makes an excellent point.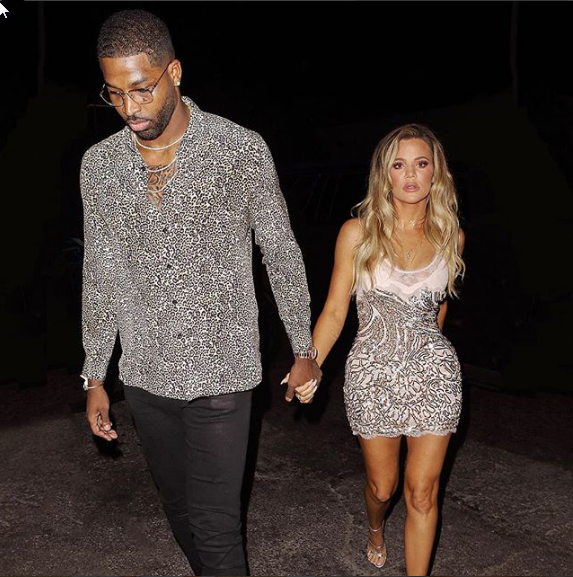 Khloe is currently dating 26-year-old Canadian NBA basketball player Tristan Thompson who has one child, Prince Thompson. The celebrity couple announced their relationship earlier this year and as recent social media posts suggest, the romance is still going strong.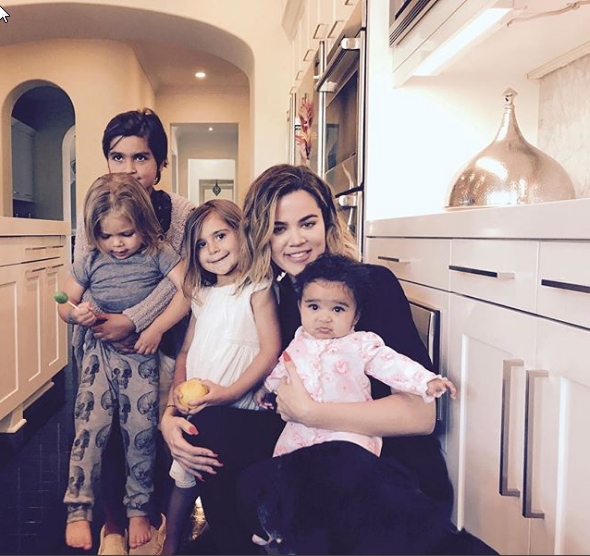 No stranger to the baby game, Khloe can regularly be seen showering affection on her nieces and nephews, who all appear to have a special connection with their aunt Koko. Having spoken in-depth about her desire to have children in the past during her hit TV show Keeping up with the Kardashians, should the rumours prove true, we think Khloe is going to be an amazing parent.
maternity&infant
Originally posted 2017-10-10 16:13:04.