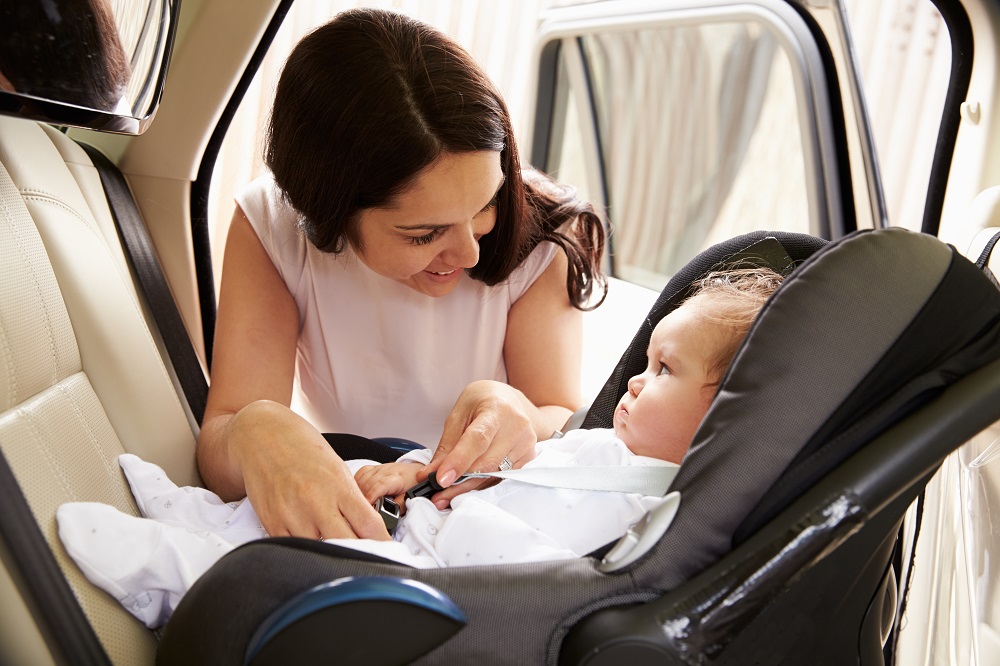 We can't stress this enough – if you're transporting your children around in a car, you must pay attention to certain safety rules. They're not that difficult…
According to the Road Safety Authority (RSA), EU child safety protection laws make it compulsory for all children to travel in the correct child seat, booster seat or booster cushion. But as well as using a child seat, it must be fitted properly and age appropriate. Here are some car safety rules that you must follow.
Be age appropriate
There are guidelines issued by the RSA about what seats are suitable for what age groups. These are: Rear-facing baby seat – up to 13kg (29lbs) (approx. 12-15 months). Forward-facing child seat (with fivepoint harness) – 9-18kgs (20-40lbs) (approx. 9 months to four years). Booster seat with sides – 15-25kgs (33-55lbs) (approx. 4-6 years). Booster cushion – 22-36kgs (48-79lbs) (approx. 6-11/12 years).
Rear facing is best
Studies have shown that ensuring that a child is properly restrained in a rear-facing seat can reduce injuries by 90-95 per cent – this is far better than the figure of 60 per cent for forward-facing seats. There is now a bigger selection of rear-facing child seats on the market if you want to postpone moving your child to forward facing until about the age of four. NEVER use a rear-facing seat on a front seat unless the airbag has been disabled.
Use ISOFIX
According to Mothercare, it's estimated that up to 80 per cent of child seats are incorrectly fitted, so we cannot emphasise enough how important it is that you know how to fit and move your seat. To make things easier, if you have a choice, get a car with built in ISOFIX – this is an anchorage system in cars that help keep your child seat in place. It's far more secure and safe than holding the child seat by the adult seatbelt.
Never buy secondhand
We're all for saving money, but a secondhand car seat is not a good idea. You can't tell if the car seat has been in an accident (and therefore its safety may be compromised), and its seatbelts may be worn or frayed, so might not be as effective or as tight as they once were.
Keep the five-point harness
A five-point harness is used until your child weighs 15kg or 40lbs (around the age of four). Don't be tempted to move your child before this, as a five-point harness offers much better fit and protection than an adult seatbelt. When you fit the seat, check that the harness is firm; as a general rule, you should only be able to get two fingers between the straps and your child's body.
maternity & infant
Originally posted 2018-05-14 08:44:04.