She's one of the most recognised swimsuit models in the world and recently gave her own Ted Talk on body positivity. You'd think a woman like that would be immune to internet haters, trolls whatever you want to call them.
But she's not.
After posting an innocent video of her workout last week, Ashley Graham was hit with an undue amount of comments referring to how she looked. Doing some sort of painful looking hip thrust, she wrote 'Getting that ? right with @chirstines_grubbs #sundaymorningcurvyfit'. I'm going right ahead and assuming the peach refers to her derriere. In which case, fair play. Fair play.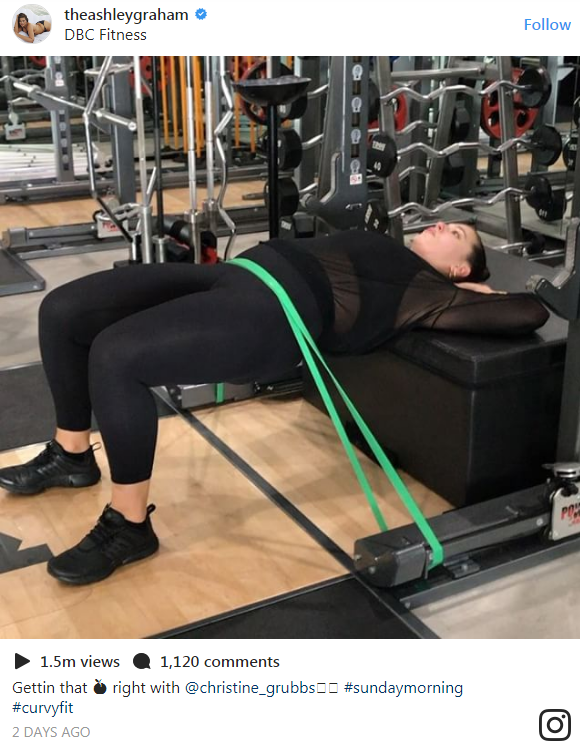 What is more surprising is the comments she received after posting the video. I don't know about you guys, but if any of those comments came my way, I would've crumpled pretty quickly. The question that I have to ask, is why people feel the need to post a hurtful comment to someone on the internet?
Is it the anonymity that the internet gives the user? Is it the barrier between social media and the person? Whatever it is, it doesn't seem to be stopping any kind of soon, but those people need to verse their opinions a little more politely. Ashley Graham
Some of the hurtful comments were about, of all things, her weight. And that she 'shouldn't even try working out because it was never going to work'. Here are some of the choicest comments:
"…As the current token 'curvy' model, she has an opportunity to educate young girls and others as to the importance of healthy eating… not just indulge in carbs bc you don't have to fit into the sample sizes."

"Nice …but I thought she was happy with her body… I'm glad she's working out."

"Working out like she does, she won't be plus size for long. She works hard."

"It takes quite a few reps to work off that pasta and pizza you shared on Instagram."

"You'll never be skinny, so stop trying."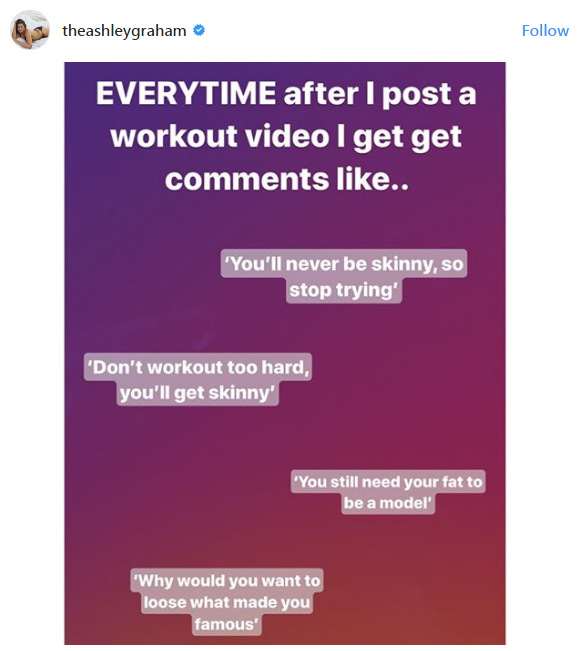 Ashley wasted no time in responding to the comments on her Instagram, and we are in total agreement with her. 
Ashley Graham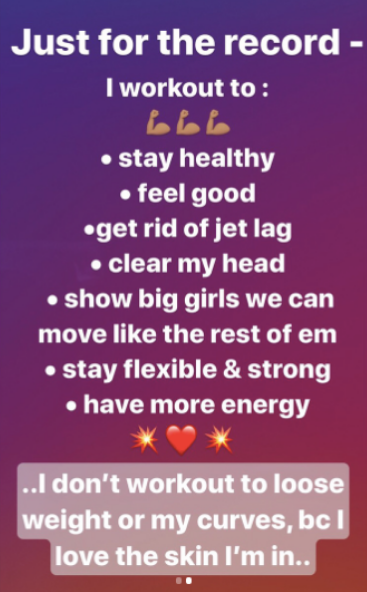 People exercise for many different reasons, losing weight is probably one of the smallest ones. What are your reasons for exercising?
Let us know what you think about Ashley Graham's haters in the comments! The person who gets the most likes will get a free issue of maternity & infant magazine!
maternity&infant
Originally posted 2017-10-11 12:21:46.