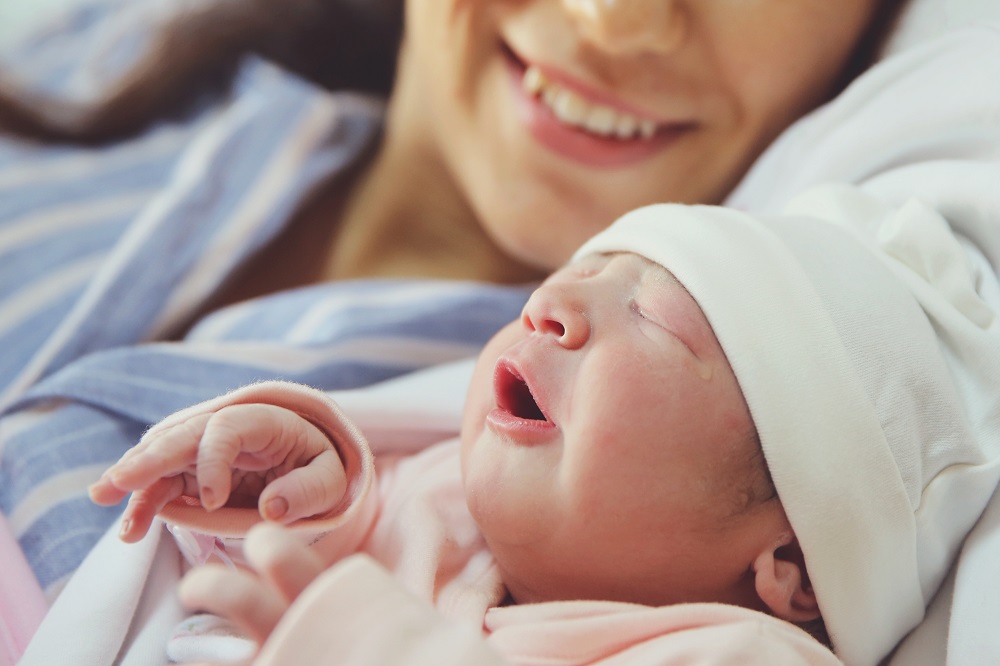 Giving birth is no picnic, says everyone. But if we all know that, then why are we constantly bombarded with images of women who have 'bounced back' after birth? And while we question ourselves, and say 'it's not possible', on some level we all believe that it is.
Here are some of the reasons why we're not bouncing back after birth.
Your period
Yep, full on periods. They are heavier, they are messier, and your postpartum bleeding (a little thing called lochia) can last anywhere from two weeks to six weeks. So forgive us for avoiding that bikini or gym snap for a while.
Your lady bits
Don't look. That's the advice out there, no matter how curious you get don't look. It's a mess, especially if you undergone stitches or other various contraptions to make your birth go a bit easier. And yes, it will be as messy as it looks. Some advice to ease itchiness or pain is to sit on a bag of frozen peas, spraying a bit of water up there before you pee, and baths. Oh, and keep your comfiest, softest undies at the ready!
You still need your maternity wear
This is the big one, isn't it? Bring your maternity wear to the hospital. You are not slipping back into pre-pregnancy anything for another few weeks. Believe us. There is no way to make your body get back to 'normal' faster other than getting a tummy tuck directly after or during your birth process. Relax and wear those loose, comfy maternity clothes for a few weeks after birth – enjoy it while it lasts!
Your hormones
This might not be the same for all women. Some women get immeasurably lucky when they give birth and just have 'the glow'. Others have a glow, but of a different kind. The glow of tears staining their checks and sobs catching in their throat. Again, this is not something you can control, but it is essential to make sure that you know where these bouts of sadness are coming from. Perinatal and postnatal depression are very common, and if you think you might be suffering from one or both of these, see your GP or medical care team. You don't need to do this on your own.
Your hair
Hair today. Gone tomorrow. Those luscious locks you had during your second trimester? Say goodbye, because your hair is about to get thinner, and will go unwashed for days at a time.
maternity & infant
Originally posted 2018-05-03 12:20:37.