This upcoming weekend Dublin will be painted green yet again to celebrate St Patrick's Day. Though the holiday is Thursday 17 March, the festivities are lasting all weekend. Here are some of the family fun events to look out for around the city.
Friday 17th March
12pm @ Parnell Square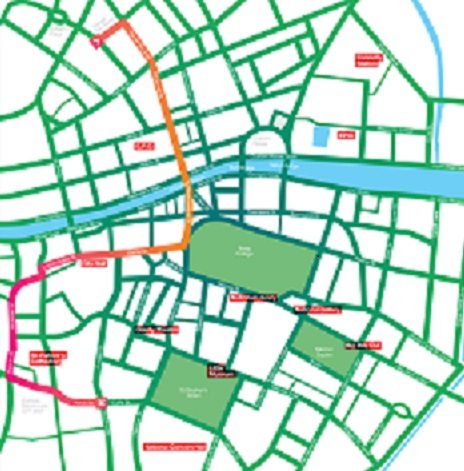 The 2017 St Patrick's Day parade will start at 12pm.
Plan on arriving between 9:30 – 10 to ensure a great view for small children!
The parade starts on the north side at Parnell Square before marching down O'Connell Street and over the O'Connell Street Bridge. After going through College green the parade will turn right onto Dame Street and continue on past City Hall. The parade will then continue onto Lord Edward Street, then turn left onto Nicholas Street before finishing on Kevin's Street at the top of Aungier Street.
This event is FREE.
Thursday 16th – Sunday 19th March
In the Footsteps of St Patrick-Walking Tour
11am & 2:15pm @ Corner Suffolk & Andrew Streets beside Molly Malone statue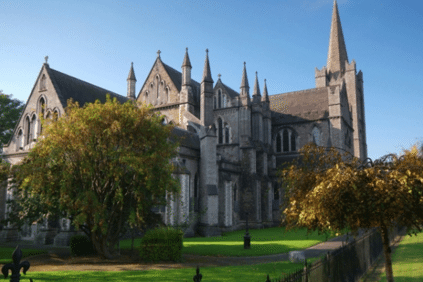 Walk in celebration of Ireland's national patron saint, in the company of professional and enthusiastic guide Pat Liddy. See the places that most tourists and many Dubliners miss while discovering the fascinating truth behind the legend of St Patrick and the Dublin of his time. Tour last approximately 2 hours and will finish at St Patrick's Cathedral.
Prices: €15 (€13 senior/students) per person. The price includes the entrance to St Patrick's Cathedral. Children under 16 are €4 to enter the Cathedral.
Thursday 16th March
4:30pm @Earlsfort Terrace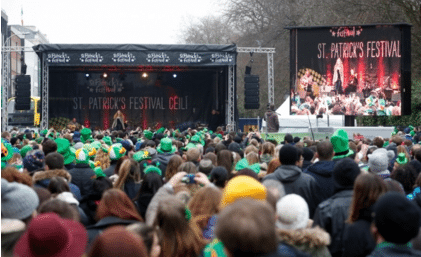 Come see céilí classics such as the Stack of Barley, Shoe the Donkey and the Siege of Ennis. Céilí caller Jerry O'Reilly will lead you through dances, demonstrated by the dancers of Brooks Academy, with world-class accompaniment from the Matt Cunningham Band. Join host and champion Irish dancer Dearbhla Lennon, with special guest sean-nós and step-dancing stars, for a céilí to remember.
This event is FREE.
Friday 17th – Sunday 19th March
11am – 9pm (11am -8pm Sunday 19th March) @ Merrion Square, D2 & Custom House Quay
From waltzers to family attractions to the carousel, there is something for everyone at the Funfairs. Dare to be suspended upside down, turned over or whisked through the air. A firm festival favourite, the Funfairs will light up the city with colourful carnival fairgrounds.  Whether you are young or young at heart come along!
Prices Vary.
Saturday 18th March
10am – 1pm @ City Hall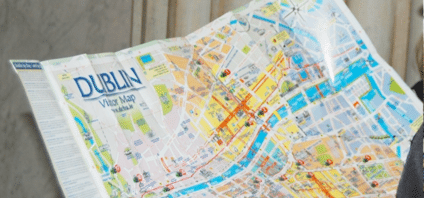 Gather a group of 4 to explore the city while navigating through Dublin to solve clues. Enjoy the music and theatre in City Hall before and after the hunt. The hunt lasts roughly 1 hour and 40 minutes long (a shorter, cooler hunt is available to younger children!). The theme is explorers – prices will be given to best costumes.
Register on-line before hand.
Sunday 19th March
12pm-6pm @ Merrion Square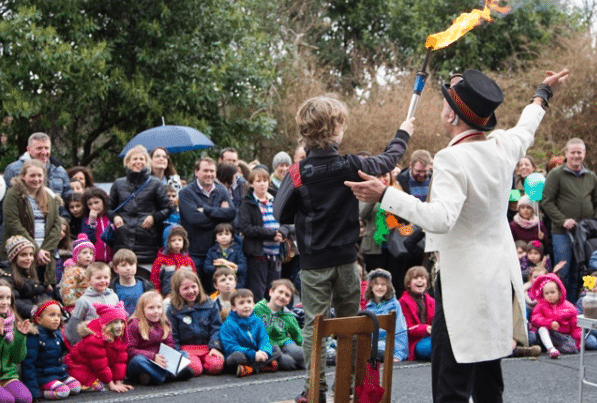 Enter a world of fantasy, sword fighting and monster making, where Dublin UNESCO City of Literature's Citywide read 'Knights of the Borrowed Dark' comes to life in a Georgian House. Become a budding scientist in the Science Foundation Ireland Science Zone and learn how to make a kite. Be amazed by Foodoppi's fast paced science & food show where food become experiments you can eat. Unwind with yoga storytelling in the park with Yo Yo Yoga, get back to nature in the wooded area with Upon a Tree or have fun and be inspired by workshops with ReCreate.
Don't forget to look up as Barren Carrousel fly through the air with beautiful aerial performances.
Cast off your shoes and squeeze into Circo Rum Ba Ba's true-to-life 50ft inflatable Whale. Once inside encounter a shipwrecked Pirate with a treasure tale to tell and a real live Mermaid with a haunting siren's song and an intriguing secret.
ESB has been creating a brighter future for the past 90 years. Drop by the ESB zone to see marketing materials from their ESB Archives in a special exhibition and children's workshop.
With an incredible array of family activities, there really is no other way to spend your Sunday!
This event is FREE.
All weekend
6pm – 12pm everynight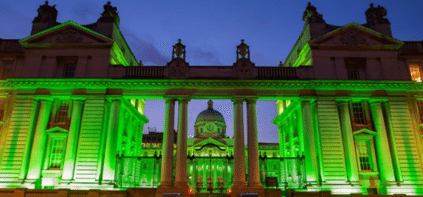 Take a stroll through the city to see some of the most iconic buildings in Dublin turn green to celebrate St Patrick's Day! Buildings taking part this year are: The GPO, Trinity College Dublin, The Convention Centre Dublin, National Museum of Ireland-Decorative Arts & History, City Hall, Dublin Bus Head Office, Dicey's, and St. Patrick's Cathedral to name a few.
This event is FREE.
For more information check out the official website.
maternity & infant
Originally posted 2017-03-15 11:01:18.