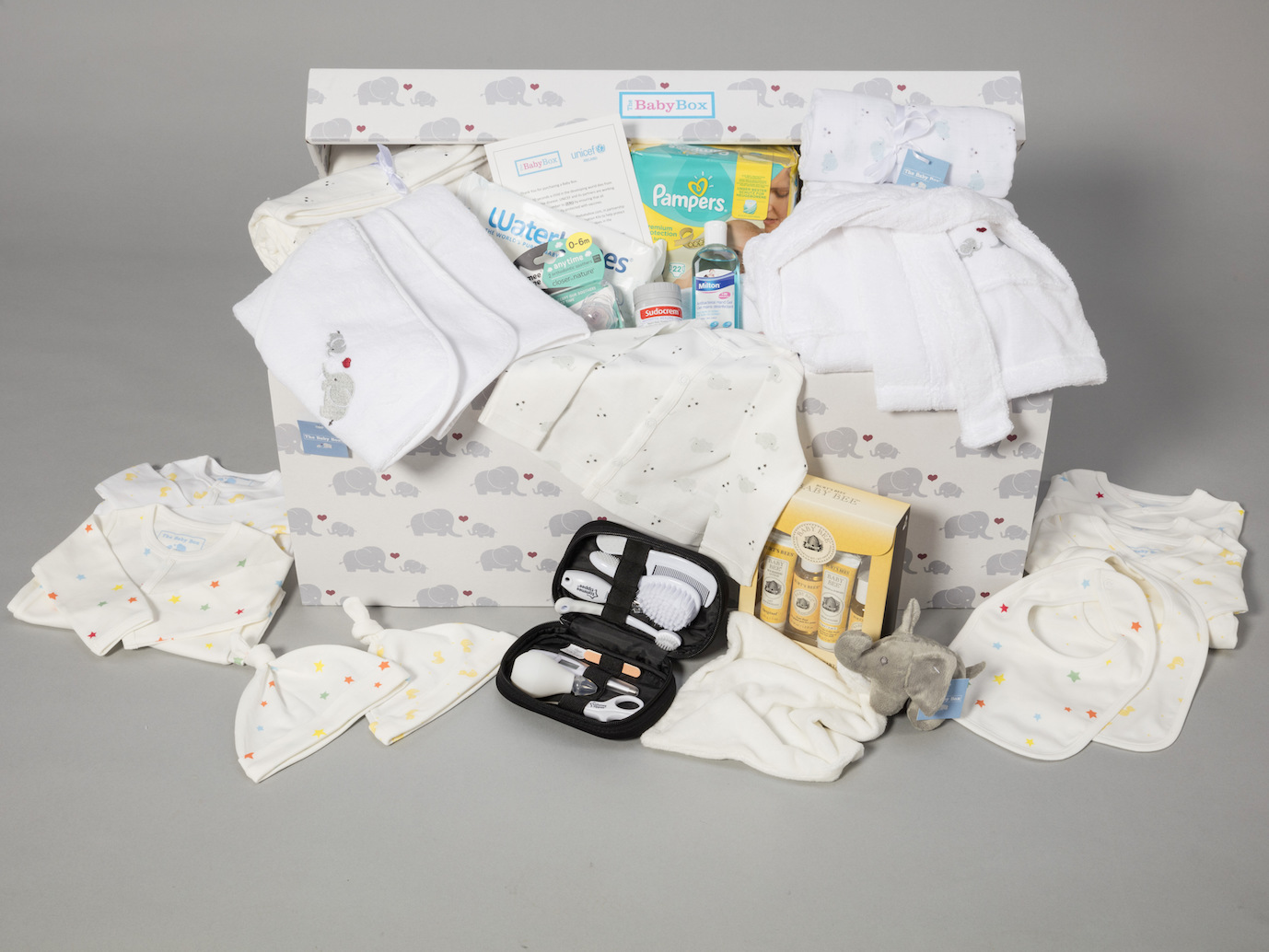 Win! Ultimate Baby Box Worth €250!
Posted by Penny Gray
on
The Ultimate Baby Box comes filled to the brim with everything new parents and their newborn baby will need for those hectic first months. This luxurious gift includes The Baby Box's Custom Designed Bed Box jam packed with all of a newborn's clothing essentials as well as muslin swaddles, a blanket & soft toy, a healthcare kit, a hooded towel and bathrobe for bathing, the finest Burt's Bees products, changing time accessories and much more. This truly is the ultimate gift for any new parent and their baby.
Once the baby has outgrown the box, it can be repurposed as a storage box – perfect for toys, blankets or baby clothes.
All Baby Boxes comply with BS EN 1130, the internationally recognised Safety Standard for Crib and Cradle Safety.
For the full range, see TheBabyBox.com
About The Baby Box
The Irish company took its concept from the Finnish tradition of giving every new parent a baby box, to ensure that all children get an equal start in life irrespective of their background. The Baby Box donates 10 UNICEF Vaccination Kits to the Third World for every Baby Box sold, and in their first year of business, 10,000 children have received a Vaccination Kit through The Baby Box.
We have an Ultimate Baby Box to give away – to be in the draw for this great prize, simply fill out the form below: