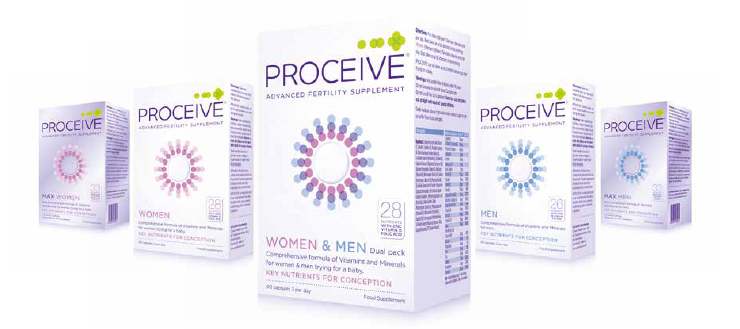 Win! A four-month supply of PROCEIVE Woman & Man!
Posted by Penny Gray
on
When thinking about having a baby we all hope to be able to conceive naturally. Improving nutrition and lifestyle for as little as three months before trying to conceive can make a noticeable difference to both genders. PROCEIVE® is the most comprehensive fertility supplement available in Ireland; each of the nourishing ingredients have been specially selected to support the nutritional needs of the male and female reproductive systems and correct nutritional deficiencies associated with conception.
The range includes tailored formulations for both men and women who want to ensure they are giving
themselves optimum nutritional support when trying for a baby.
PROCEIVE® WOMAN contains 28 vitamins including folic acid, magnesium, and vitamins B6, B12, E, D and C. Designed to create the right fertile balance in the womb, when taken twice daily it provides support for egg production, cell division circulation and energy.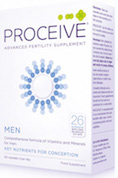 PROCEIVE® MAN contains 26 nutrients including zinc, selenium and Coenzyme Q10. Designed to provide the energy needed for good quality sperm cells, when taken twice daily it supplies key nutrients to support normal reproduction and blood flow.

We are giving away a four-month's supply of PROCEIVE® WOMAN and PROCEIVE® MAN, worth €200! To be in the draw for this great prize, simply fill out the form below.