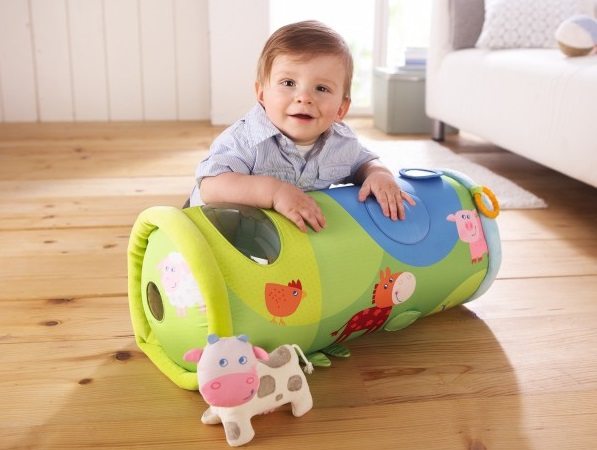 Win! Crawling Roller Farm & Baby Accessories from Mykid.ie!
Posted by Penny Gray
on
Mykid.ie specialise in baby products that stimulate the senses and help develop motor skills. For our competition this week, this innovative Irish site has given us a fabulous crawling roller and a selection of baby accessories, including a comforter and soother chain, to give away!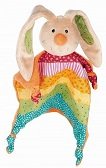 The Crawling Roller Farm is an air-filled crawling roller that allows babies to roll it, crawl behind it and explore all sorts of things such as farm animals, rustling and tactile effects. So many things to touch, discover, play with and be amazed by! The variety of details turns the crawling roller into an exciting toy for little explorers. A peep hole window allows the surprises inside to be seen. Play figure cow included. Stimulates the development of motor skills.

This fabulous prize also comes with a number of baby accessories including a gorgeous comforter and colourful soother chain!
Mykid.ie is a wholly owned Irish enterprise in Co Meath that sells the best of European toys and games for babies and children. Their product portfolio includes plush toys, wooden puzzles, educational games as well as accessories for baby such as soother chains, blankets and comforters. The selection of toys and games stimulate inquisitive minds and foster new skills in children. The company carefully picks out toys that are special, eye catching, colourful and, above all, long-lasting.
For more, see mykid.ie
To enter, just fill the form in below with your details!
`