FAQs

Product Awards
Who is allowed to enter a product or service?
Any company can enter a product/service that is available to the Irish market as of July 2017.
How much is an entry?
1 entry costs €195 + VAT. We currently have an offer that allows 4 entries for the price of 3.
How long do I have to enter a product?
You have until May 21st.
What happens after entries close?
Once the submission period is closed, all verified and completed entries will go through to the testing round where your product will be tested, voted and approved by parents. They will be tested either by home testing, at our Academy Day, site tested, and online voting – All categories will be voted for online by the public. The public vote will account for 20% of your overall result. The other 80% will be calculated from the Academy Day/Home Testing or Site Testing. The categories below will be 100% public vote as they cannot be physically tested and therefore must be online.
Best Baby Retailer
Best Family Brand
Best Santa Experience
Best Parenting Blog
Please see our Product Testing page on our website for further information. It will also be opened up to a public vote around the same time. Dates still to be confirmed but we will keep you up to date with the process and next steps and make sure you have plenty of time to prepare. The products and services with the highest votes and marks will become finalists.
How do I know how many samples I will need to send for testing?
Please refer to our Product Testing page to find out how many samples you will need. Find the category you entered/are entering.
Who tests my products?
We hand select testers that have signed up to test your product/s. We contact the company with the name and address of each tester with plenty of time to send your products. The company then sends the products to those addresses.
Can I get feedback from the testers?
After the awards ceremony on October 13th 2017, you may contact the Events department and we will organise feedback from the testers.
*Please note that Product Entries are now CLOSED*
People Awards
Is there a fee to nominate a person?
It is 100% FREE to nominate a person in all categories.
Can I nominate a person more than once?
We only need one full nomination for it to qualify for the judges.
How long do I have to nominate?
You will have until the end of August to nominate a person.
What happens after the nominations are closed?
All nominations will then be reviewed by a panel of judges and the winner of each category will be decided upon.
Will I be contacted if my nomination is chosen by the judges?
The nominator for each winning People Award will be contacted and notified in advance of the winner being notified.

Product Testing
Is there a fee to sign up to be a product tester?
It is 100% FREE to sign up as a product tester, and we need as many as possible!
Will all testers that sign up get to test products?
Due to the high volume of sign-ups, we unfortunately will not be able to assign products to everyone however we will try to have as many testers participate as possible.
How will I know if I've been chosen to test a product?
A member of the Boots m&i HQ team will contact you and let you know what products you will be testing.
How long does testing last?
It depends on the type of testing we assign to the tester. If we assign a product that's home tested, testing lasts ~5 weeks. If we assign a product that's tested at our Academy Day (July 11th), testing lasts 1 day but will be tested and reviewed by a lot of parents! To find out more about the different types of testing, please make sure to check out our Product Testing Page on our website.
What if my child has allergies?
Please state all allergies in the sign-up form.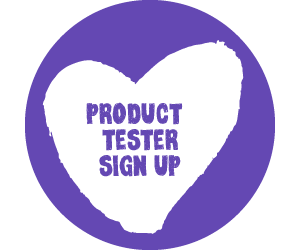 Voting
How many times can I vote?
The Boots maternity & infant Awards is a secure voting forum, allowing one vote per award.
Can I run a competition to promote the public vote?
No. It is against the Terms & Conditions to run any competitions/giveaways to promote a product/service in the public vote. We would however encourage all companies to utilize all marketing materials to promote the vote in other ways.
When will voting take place?
Voting will take place during the month of July.