From the city to woods, sand and snow, the versatile Bugaboo Cameleon³ makes it easy to go anywhere you want to go, in style.
The original pushchair, the Bugaboo Cameleon³ remains unsurpassed in terms of functionalities, such as its ease of use, versatility and high quality. An iconic yet practical all-in-one pushchair.
The Bugaboo Cameleon³ is your one-stop shop when it comes investing in a travel system that will take you from newborn right through to toddler.
What does the Bugaboo Cameleon³do?
The carrycot easily converts into a seat and back again.
It's car seat compatible, from car to pushchair. Just click it in, it's that easy!
Adjustable suspension with optimal swivel wheel suspension based on infant or toddler weight.
Reversible seat for your child's every mood – facing you, facing the world.
Reclinable seat for sitting up straight when awake, recline when relaxed, or lie flat when fast asleep.
Its quick and easy manoeuvrability enables smooth turning and a steady, stable, comfortable ride.
What do you get with the Bugaboo Cameleon³
(1) rain cover (2) underseat basket (3) base seat fabric (4) seat/carrycot frame (5) carry handle (6) wire frame (7) chassis with wheels (8) extendable sun canopy and carrycot apron (9) base carrycot fabric.
And if that's not enough it also comes with a two year warranty!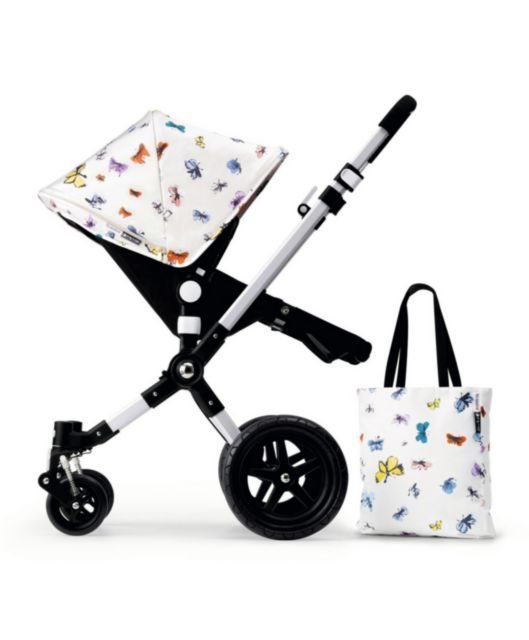 Where you can get it:
The Bugaboo Cameleon³ is available in mamas & papas and if you want something a bit special you can choose one of the stunning designs, which were created through Bugaboo's collaboration with the Andy Warhol Foundation.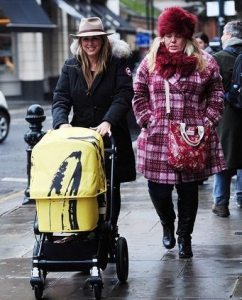 And we're not the only ones who loves the Cameleon³! New Mum Claire Sweeney was spotted pushing her pride and joy, Jaxon, around London in the quirky Andy Warhol banana print Bugaboo Cameleon³.
maternity & infant
Originally posted 2015-02-23 17:27:02.