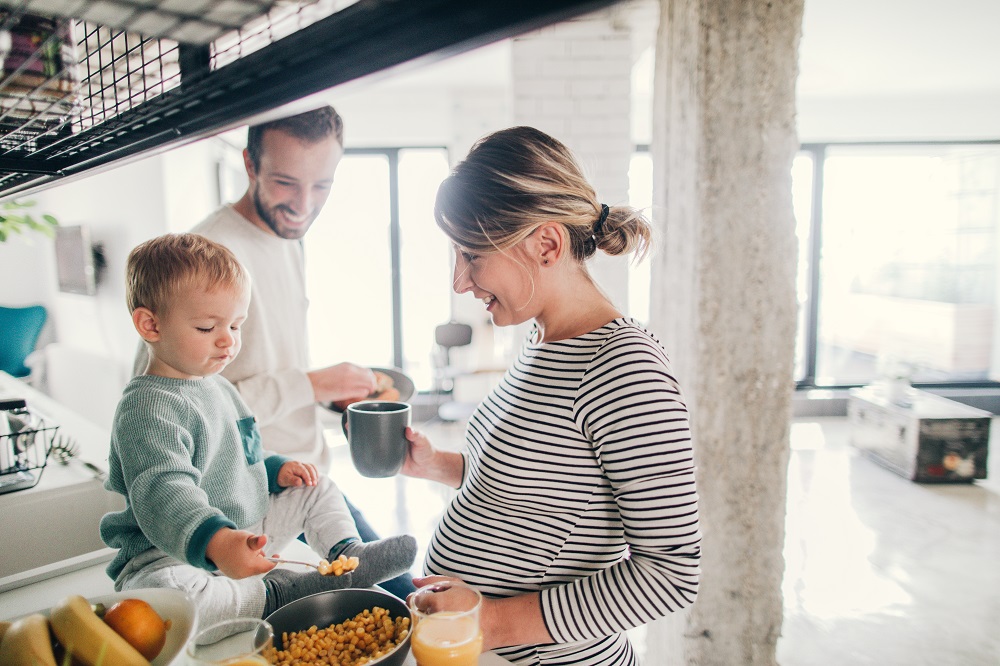 Good nutrition has a huge impact on pregnancy, both for mums-to-be and for their babies! Annabel Karmel shares some delicious recipes that are ideal for mums-to-be.
We all want the best for our babies, and eating a balanced and nutritious diet during pregnancy helps to give them an optimal start in life in a number of different ways; a steady supply of vitamins, minerals, protein and other nutrients is crucial to your baby's development, and it allows the mother to form a healthy placenta. A healthy diet also allows your baby to have good stores of nutrients, such as iron, that will be necessary after their first months.
Eating for two
One great advantage for both mother and baby is that a healthy diet allows each of you to gain a healthy amount of weight. The sad news is that you do not need to be 'eating for two'. Most women don't need any extra calories for the first six months of pregnancy and only about 200 extra calories a day for the last three months. That is equivalent to a large banana. Nor is pregnancy a good time to diet because you risk depriving your baby of the nutrients needed to develop properly.
Chicken Satay
Ingredients
2 garlic cloves

1 tbsp chopped ginger

3 tbsp peanut butter

2 tbsp cider vinegar

3 tbsp light soy sauce

3 tbsp dark brown sugar

1 small chilli deseeded

3 tbsp lime juice

1 small shallot

1 tbsp groundnut oil

2 chicken breasts

Salt and pepper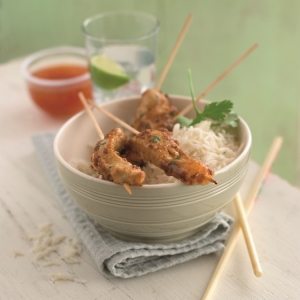 Method
Add the sauce ingredients to a mini food processor, blend until smooth. Marinate the chicken in the sauce for at least 30 minutes, but preferably up to 3-4 hours – the longer the better. When ready, use groundnut oil to fry in a hot pan until the chicken is cooked and the surface caramelised.
Alternatively, the chicken can be put onto skewers and barbecued. Serve with dipping sauces like sweet chilli sauce.
Tender Beef Stir Fry
Ingredients
2 tbsp mirin
2 tbsp soy sauce
1 tbsp water
2 tbsp hoisin sauce
1 tbsp cornflour
2 tbsp sesame oil
2 tsp honey
200g sirloin steak, thinly sliced
5g small broccoli florets
75g baby corn, thinly sliced
Half red pepper, cut into strips
pak choi, thinly sliced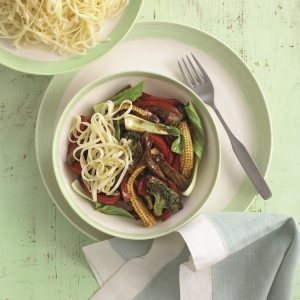 Method
Mix the sauce ingredients together in a small bowl until smooth. Heat a wok until hot. Toss 1 tablespoon of sesame oil and the honey on the beef and season. Quickly fry over a high heat until brown and just cooked. transfer to a plate. Heat the remaining sesame oil in the pan. Add the broccoli and red pepper and stir-fry for 3 minutes. Then add the corn and fry for another 2 minutes. Add the sauce and bubble and season. Add the pak choi and then the beef. toss together until the sauce has coated the vegetables and beef. Serve at once with rice or noodles.
Lemon Souffle
Ingredients
100g butter softened
100g caster sugar
4 eggs, separated
50g plain flour
Finely grated zest and juice of 2 large lemons
300ml milk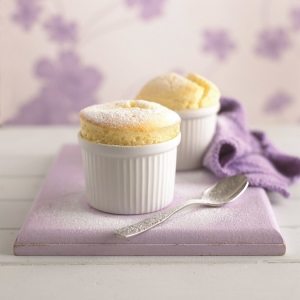 Method
Preheat the oven to 180°c/160°c fan/gas 4. Grease a 21/2 pint ovenproof dish or individual ramekins. Whisk the butter and sugar in a bowl until light and fluffy. Add the egg yolks, flour, lemon zest and juice and whisk again. Slowly add the milk to make a thick batter. This will look curdled at this point. Whisk the whites until stiff, then fold into the lemon mixture. pour into the dish. Bake for 30 minutes until lightly golden and well risen on top.
maternity & infant
Originally posted 2018-04-17 14:15:44.