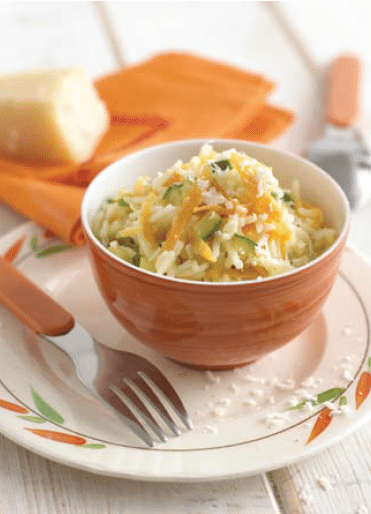 When it comes to preparing family meals, you might find it difficult to please everyone at once. The
following recipes offer you a selection of nutritious, quick, easy and fuss-free options for you to enjoy together with your loved ones – perfect when everyone is back to school, crèche or work!
Fuss-free Courgette and Carrot Risotto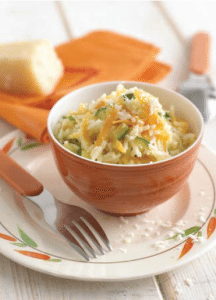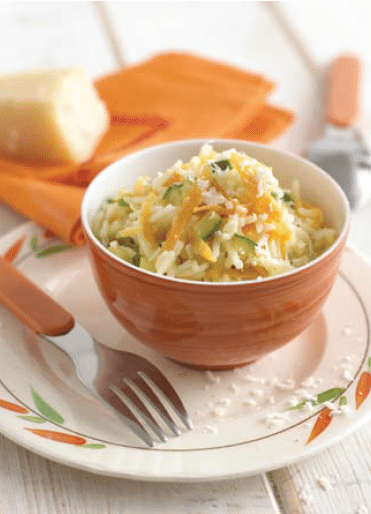 Kid's love food with different textures, which is why this mushy, soft fuss-free risotto goes down a treat! They'll love the flavour and you'll love the hidden veggies!
Preparation: 5 minutes Cooking: 10 minutes Makes: 4 portions
Ingredients:
1 tbsp olive oil
1 onion, chopped
1 carrot, grated
1 courgette, finely diced
1 clove of garlic, crushed
1 250g packet of express basmati rice
200ml chicken stock
30g Parmesan, grated
1 tbsp chives, chopped
Method: Heat the oil in a frying pan. Add the onion, carrot, and courgette. Fry for about 8 minutes until soft. Add the garlic and fry for 30 seconds. Cook the rice in a microwave according to the instructions. Add to the pan with the stock and stir for one minute, then add the herbs and Parmesan. Season to taste.
Quick Chicken Nuggets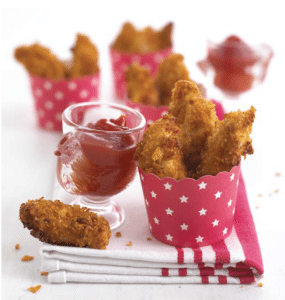 These aren't like the chicken nuggets you get in a fast-food restaurant, but your kid's won't know the difference! Serve warm with some steamed veggies for a great, fuss-free treat!
Preparation: 10 minutes Cooking: 10 minutes Makes: 20-25 nuggets
Ingredients:
2 chicken breasts
2 tbsp pesto
50g cornflakes
15g Parmesan, finely grated
A little oil for frying
Method: Slice the chicken breasts into small cubes, about 10 to 12 pieces from each breast. Put the chicken into a bowl. Season and add the pesto and mix together. Put the cornflakes into a plastic food bag and crush with a rolling pin to make fine crumbs. Add the cheese and half of the chicken to the bag. Shake the bag to coat the nuggets and transfer the chicken nuggets onto a plate. Add the remaining chicken to the bag and repeat. Preheat the oven to 200°C and cook the nuggets for 10 minutes.
maternity&infant
Originally posted 2018-05-04 11:42:32.