maternity & infant loves… Fota Island Resort, complete with kids' club for Easter & Summer
Remember that time pre-kids, when you could hop into the car of a Friday and head off for a lovely weekend in a hotel somewhere down the country? Well, thanks to some savvy hotels, those days needn't be a distant memory when you have kids.
One of our favourites has to be Fota Island Resort in Cork. Situated just 8km from Cork City and adjacent to the stunning Fota Wildlife Park, the Resort prides itself on being "paradise for kids" whether you opt for self-catering in one of the on-site well-appointed two-, three- or four-bedroom Lodges, or a family room in the hotel itself.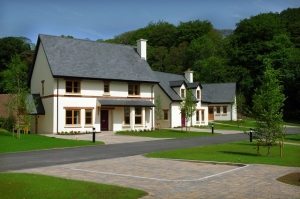 During the school holidays (yes, that includes Easter), the Resort runs Camp Fota for kids between the ages of four and 12 in its own dedicated Lodge. Camp Fota runs from Monday 30th March until Friday 10th April for Easter and from Monday 29th June until Friday 28th August for the summer holidays excluding Sundays. Evening activities will take place most evenings also. Activities include classes at Fota Island Resort's Golf Academy, treasure hunts, nature trails, tennis tournaments, mini golf games, Easter arts and crafts, Camp Fota bake-off, soccer games, science experiments, Camp Fota's Got Talent and more. There's even a supervised kids' buffet each night in the restaurant.
If you have kids younger than four, there's a great playroom in the hotel packed with toys, and there is a very family-friendly swimming pool with dedicated times both morning and evening for kids.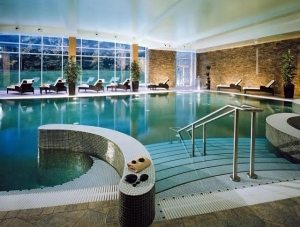 Best of all, your kids are made so welcome in this lovely hotel – there's no raising of eyebrows when your four year old tears through reception pretending to be Superman, or your two-year-old has a meltdown because her pasta is all gone. Yes, that was us.
There is a wide variety of summer holiday packages available, such as three nights in a three-bedroom lodge for five people, including access to the kids' camp, from just €233 per night. A night's stay in a family room, including a fab breakfast and access to the kids' camp, is only €230.
For detailed information on all packages see the website www.fotaisland.ie or call + 353 21 4883700.
maternity & infant
Originally posted 2015-03-27 14:29:47.