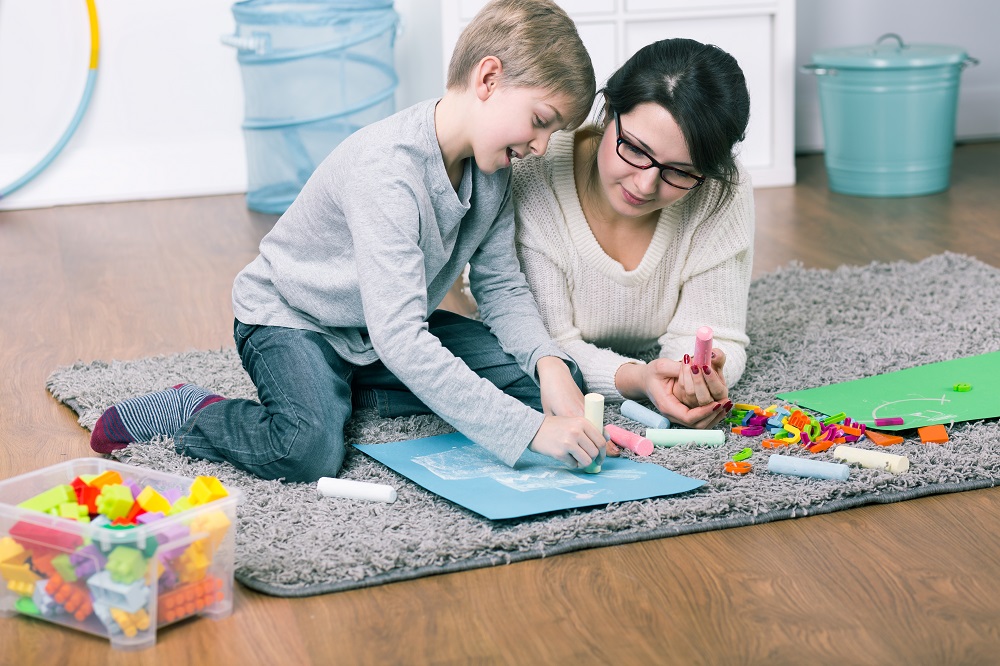 Trying to find the words to explain play therapy to your child can be tough. The Irish Play Therapy Association website has some concise advice for answering some of your child's questions about play therapy. Here's what they said:
Why am I going to play therapy?
The play therapist has been asked to see you because you feel a bit sad or angry, or perhaps something horrible has happened to you. Maybe you can't stop crying or you feel bad about yourself. Maybe you don't like to go to school anymore or get into fights with other children. It can be very hard to talk about our feelings, so the play therapist will help you to feel better without having to explain things. It's called play therapy because children play their feelings better than they talk about them.
What will my play therapist do?
Your play therapist will meet with grown ups who know you best, like your parents or guardians, and maybe your teacher to learn about you and plan how to help you. Then you and your play therapist will play together to get to know one another, for about one hour once a week for a few weeks.
What will my play therapist tell my parents or guardians?
When you first meet, your play therapist will tell you about what's private and what's not private during play therapy. During play therapy somethings will be kept private between the two of you, and somethings your play therapist might have to share with grown ups. Your play therapist won't share details about what goes on between you, just the some general information to make sure that you are safe and okay. Your play therapist will sometimes talk to a grown up to see how you are, and what you've been up to during the week. If your play therapist is really worried about you, they will tell other grown ups this and try to figure out how best to help you.
Do I have to keep it a secret?
That's up to you – play therapy isn't a secret and you can talk about it to anyone you want to. But you don't have to. If you want to keep it to yourself, then that's okay too.
For more information on play therapy in Ireland please visit the Irish Play Therapy Website.
Have you brought your child to play therapy or something similar? Please tell us about your experience on Facebook or Instagram!
maternity & infant
Originally posted 2018-05-10 11:24:11.