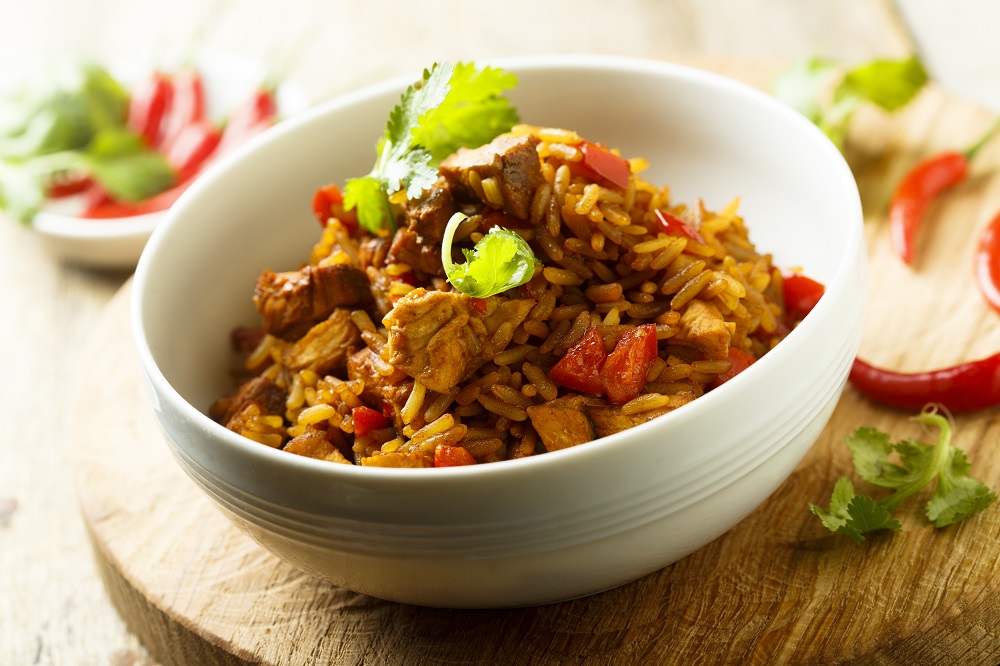 Here at maternity & infant Family, we truly believe that one pot meals are the best thing since sliced bread. And this one may top them all! Packed full of flavour and numerous opportunities for hidden veggies, this is definitely becoming a weeknight staple in our house! Try out the recipe and share it with us on Instagram!
Ingredients
25g butter
2 crushed garlic cloves
1 inch of grated ginger
500 g onions, sliced thinly
8 cardamom pods
8 whole cloves
400g chicken, diced
100g spinach, roughly chopped
400g chopped tomatoes
600g chicken stock
1 bay leaf
1 tsp cinnamon
¼ tsp chilli powder
1 tsp ground coriander
1 tbsp cumin
400g rice
Method
Preheat the oven to 160 degrees Celsius for a fan assisted oven. In an oven proof dish, gently melt the butter on the hob, when melted add the whole cardamom pods and cloves. Heat for about five minutes until fragrant. Add the onions and fry for about 10 minutes, until caramelized. Once the onions are soft and brown, add the garlic and ginger and warm through. Then add the chicken and saute from two to three minutes. Once the chicken is lightly coloured add in the can of tomatoes, chilli powder, cinnamon, coriander, cumin, and stock and mix through. Once boiling add the rice and stir through again. Take off the hob and put into the oven for approximately 20 minutes, or until rice is tender and chicken is cooked through. Take out the bay leaf, and add in the chopped spinach and mix through until wilted.
Top tip!

Don't be veg-shy! Add in some grated carrot, peas, or corn to add even more nutrition and goodness to this super meal!
Serve with a dollop of natural yoghurt and a slice of warm naan or pitta bread for weeknight fake-away treat!
maternity & infant
Originally posted 2018-03-15 14:39:42.