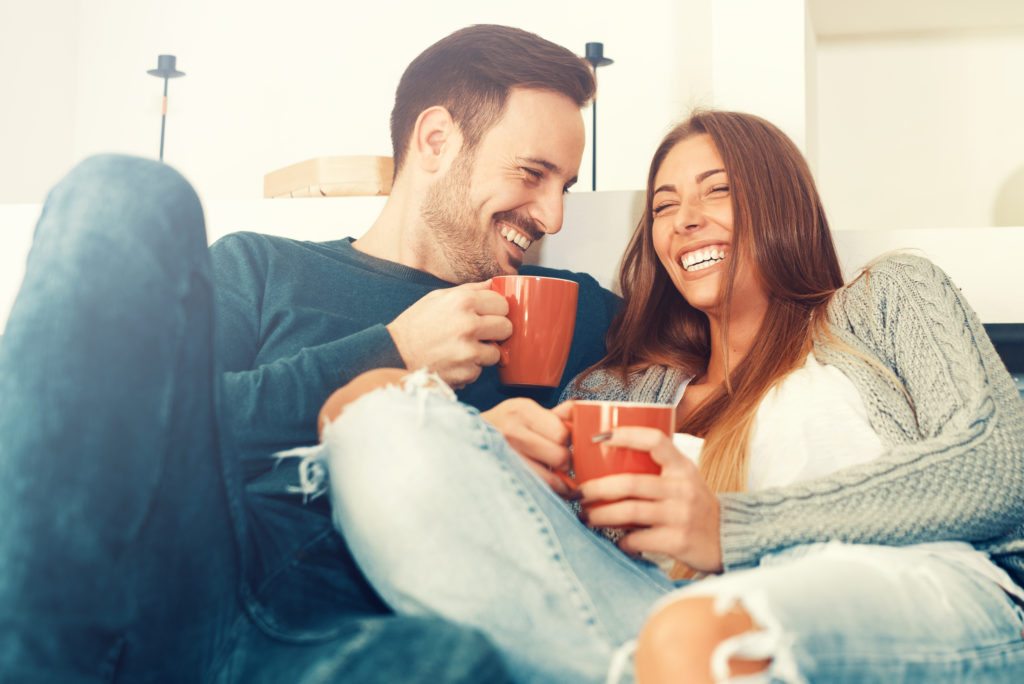 Being a single mum doesn't have to mean 'hasta la vista, love life'! Forget the ironing, the fear and finding the time. When looking for love, the only thing standing in the way is you, according to SHARON McCLURE.
Parenthood is a rich and rewarding experience and, while it may require a certain amount of sacrifice, it's important not to overlook your own emotional needs. You may well be a single mum, but you are also a single woman who deserves to spend time with someone whose favourite topic of conversation isn't Transformers! And, while the thought of dating again may be daunting, you just need to know where to start.
Boost your confidence
Living in leggings with Weetabix in your hair is bound to make any woman feel unattractive. And if you are one of the many mums who is guilty of self-neglect then start awarding yourself with some well deserved 'me time'. Join a gym, get a new haircut or even update your wardrobe. if you look good, you feel good!
Starting the search
Try joining a group or taking up a new hobby; not only are you maximising opportunities to meet someone, you are also increasing the chances of having things in common. Internet dating can be a fun and easy place to start. it allows you to take dating at your own pace and, by chatting online, you can get to know more about someone before even thinking about the scary dating part.
Focus on having fun
At the start, you are more likely to enjoy the dating experience if you focus on having fun rather than finding a life partner. Getting dressed up and remembering what it was like to feel attractive and the excitement of meeting someone new is all part of the pleasure. And, if you do meet someone you really click with, then that's a bonus.
Be honest from the start
While talking about your little ones non-stop may be a no-no on the first date, it's best to be clear about your circumstances from the outset. Although it's natural to worry that mentioning you have children could put potential partners off, it's likely you'll feel more disappointed to discover much later down the line that he's not a fan of children.
Meet the children
If you are dating, or thinking of dating, it can be a good idea to chat to your child and introduce them to the concept of a new friend to help them get used to the idea. When exactly to introduce a new partner is a common concern for dating parents. A good rule of thumb is when you are sure the relationship is likely to have a future. A fun and informal way of making the introduction could be inviting the 'friend' along on a trip to the park, for example. This allows the meeting to take place on neutral ground and the child is likely to feel comfortable in a fun environment. From there, the trick is to gradually and gently introduce your partner into you and your child's life together.
The balancing act
Many parents worry about the effect a new partner will have on a child's life. It is important to continue to spend quality time with your child and to reassure them. Chat to him/her and answer any questions and allay concerns they may have. Children are likely to worry more over a lack of information than having too much. If you have been honest from the start, it is likely your new partner will understand and respect your parental commitments. And, if you continue to prioritise the needs of your child, there is no reason why he won't benefit from having a happy and fulfilled mummy.
maternity & infant