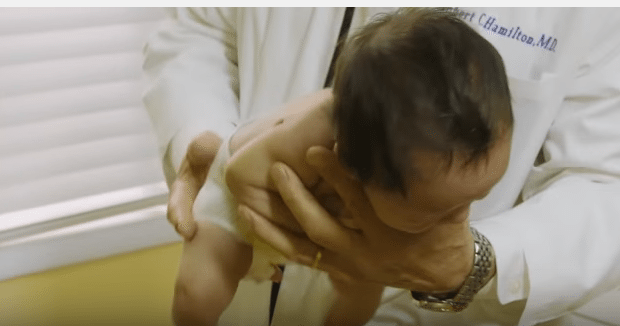 Paediatrician shows exactly how to calm a crying baby
Posted by Maternity Team
on
Calming your crying baby has just gotten a lot easier. Dr. Robert Hamilton, a paediatrician based in Santa Monica, California has come up with an amazing way to calm crying babies.
In his YouTube video, the doctor, who has 30 years of experience with children, shows how exactly to hold a crying or distressed baby to completely calm them down.
Read here for 7 things you will definitely feel when you leave your baby for the first time
Dr. Hamilton calls it "The Hold", and it involves crossing the baby's arms at their front, holding them at an angle and using the palm of your hand to shake their bottom.
How to calm your crying baby
maternity & infant