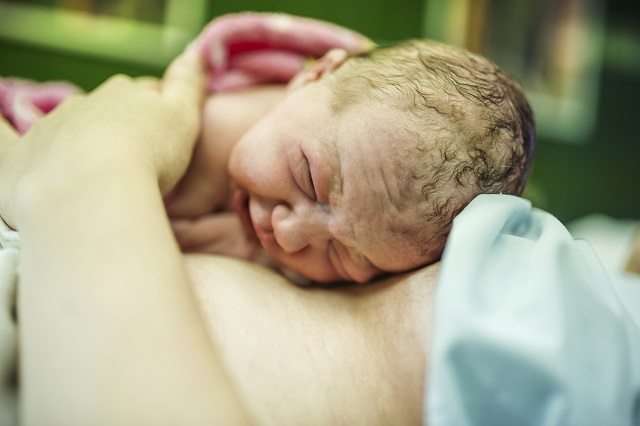 8 benefits of skin to skin contact
Posted by Penny Gray
on
Skin to skin is the very first thing you will do with your baby when you give birth. Either physiologically or by caesarean, skin to skin connects the baby with the mother immediately and has numerous benefits to those early few weeks. We've talked to Lisa Wilkinson, who is Director of the wellness hub The Elbowroom, located in Stoneybatter, Dublin about the benefits of skin to skin contact.
A doula, yoga practitioner and instructor, Lisa is also a specialist in craniosacral therapy and breastfeeding support.
Why is skin to skin contact important?
There's now a multitude of studies that show that mothers and babies should be together immediately after birth. This means that once the baby is out of the womb and in the world, the baby is immediately placed naked on the mother's naked chest for a cuddle.
This makes stabilises the baby's temperature, heart rate, and breathing rate, and elevates the baby's blood sugar. Skin to skin also exposes the baby to healthy bacteria from the mother. This is especially important for babies born by caesarean as they miss out on this process by not traveling through the birth canal. When this is coupled with breastfeeding, it can help to prevent allergic diseases.
If born premature, skin to skin can also help to reduce the babies need for oxygen.
What are the benefits?
Babies are more likely to latch on to the mother in breastfeeding if they are given skin to skin contact for the first hour after birth.
This is especially apparent if the mother did not receive any medication or pain relief during labour.
Other positive effects for the baby include:
Normal body temperature better even than in an incubator
Maintains his/her heart rate, respiratory rate and blood pressure normal
Higher blood sugar content
Is less likely to cry
Is more likely to breastfeed exclusively and breastfeed longer
Will indicate to his mother when he is ready to feed
How to ensure skin to skin contact?
All mothers should make skin to skin an integral part of their birth plan. If all goes well, there's no reason why skin to skin shouldn't take place for at least an hour immediately after birth.
Remember hospital routines such as weighing the baby shouldn't take precedence over skin to skin!
The elbowroom is a great urban retreat to heal, restore and achieve optimum health. The team of therapists and instructors firmly believe everybody deserves effective and affordable healthcare for both mind and body. You can find out more about The Elbowroom here.
maternityinfant