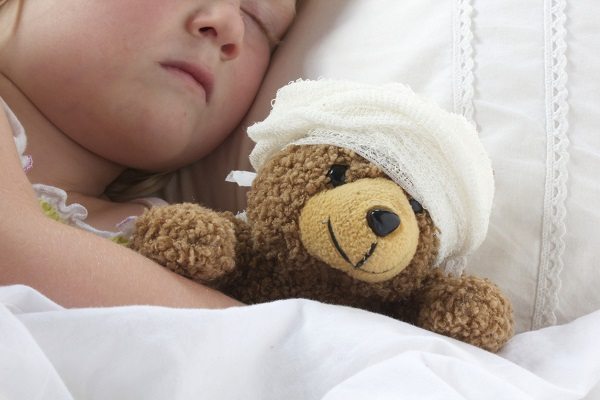 UPDATE: Health warning as contagious disease spreads in Dublin and Meath
Posted by Ellen Flynn
on
The HSE have issued another health warning following a series of seventeen diagnoses' of measles in Dublin and Meath last week.
To date, there have been 12 diagoses' of measles in Dublin and five in Meath.
An outbreak and control team from the HSE have been set up in Dublin to "investigate and control the spread of this potentially serious illness".
What you need to know
Measles is a highly contagious, viral illness, which means antibiotics won't do anything against it. It's best to just let it run its course.
Early symptoms include:
Runny nose
Red eyes
Swollen eyelids
Sneezing
Fever
Red rash
The rash
The rash begins as raised red bumps behind the ears, before spreading down the neck to the rest of the body including arms and legs.
Where is measles most common
Anyone can't catch measles, but it's young children who are most in danger of coming down with the virus. All it takes is for one or two children to have forgone their immunisations for the virus to spread.
People born after 1978 should have received two MMR vaccinations. The first is given at twelve months with the second coming when the child is in junior infants.
Read about your child's immunisation schedule here.
Measles will usually run it's course in about ten days if there are no complications. However, it can turn into a serious illness with up to one in 20 children developing pneumonia, and one in every 1000 children dying from the disease.
Dublin Live reported:
"The HSE says the source of the measles has not yet been identified. An alert has been sent to all Emergency Departments and General Practitioners (GPs) in Dublin, Kildare, and Wicklow.
Speaking to RTE Radio 1 this morning, Dr Deirdre Holland said "It's important that we can get the message out there that measles is circulating in the community." She added, "Some people can weather it quite well whereas we can have other people who become seriously ill with it and can develop other complications and end up in hospital.
What we find is….that from first exposure, it would usually show up within 14 days but it can take up to 21 days."
If you have any concerns please don't hesitate to contact your GP or medical practitioner. See the HSE website for more information.
maternity&infant