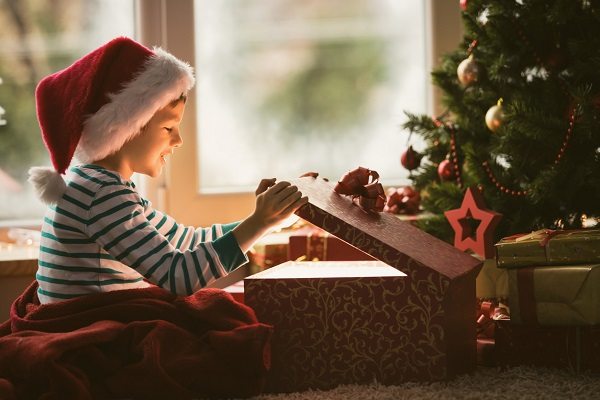 The 8 toys that are sure to sell out this Christmas!
Posted by Ellen Flynn
on
With the Late Late Toy Show this Friday, December 1st, most parents will have already been out in force trying to get some of the top toys for this season. But for those of you who've left it, here are the definite top toys for Christmas 2017. So you can either bypass the masses trying to snag one of these toys and get something different or join the race! Beware though, some of these toys will seriously break the bank…
FurReal Roarin' Tyler the Playful Tiger (€154.99)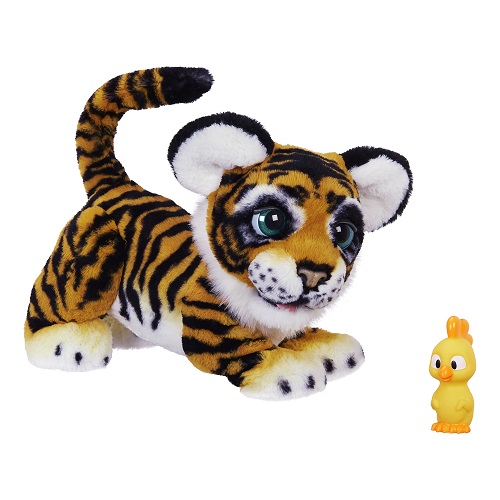 FurReal Roarin' Tyler the Playful Tiger is always ready for fun and play. Tyler's favourite way to play is to ROAR! It's fun to imagine that this handsome cub is trying to sound like a full-grown wildcat.
LEGO Ninjago Movie Destiny's Bounty (€129.99)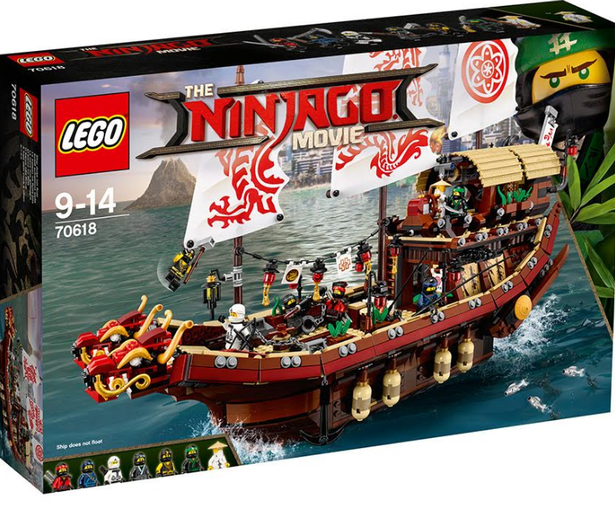 Build the incredible LEGO Ninjago Movie Destiny's Bounty 70618! This highly detailed model of wise Master Wu's flying ninja training base has everything you need to get your ninjas ready for battle. The LEGO Ninjago Movie Destiny's Bounty 70618 model has 3 modular levels with movie-inspired details such as an awesome double- headed dragon figurehead, a sky pirate's skull handle and a chain of lanterns.
Laser X (€54.99)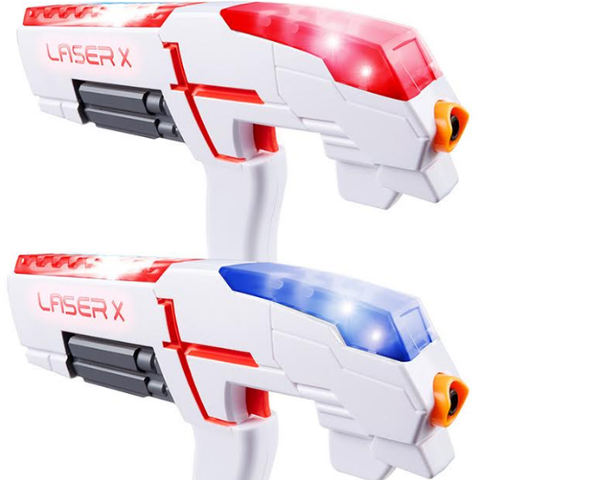 Bring laser tag into your home. As you're blasted your receiver vest will gradually change colour, fading when you've been hit ten times. With voice coach guidance, lighting effects, stereo sound and music, Laser X really is the complete gaming experience.
Paw Patrol Sea Patroller (€74.99)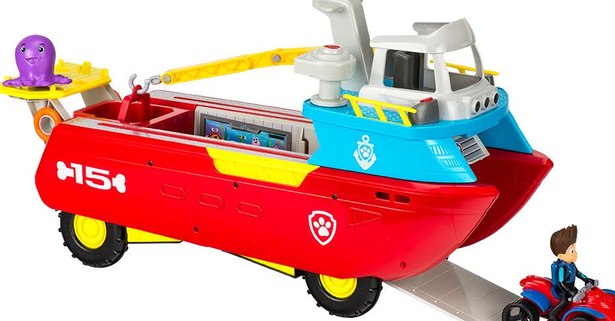 Equipped with flashing lights, sounds and a detachable anchor the Paw Patrol Sea Patroller is all your child needs for a voyage on the high seas.
Sky Viper Stunt Drone (€69.99)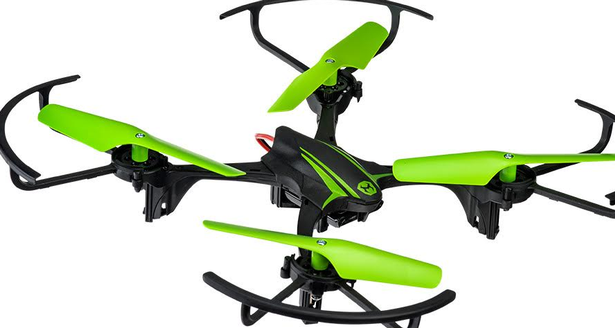 Here's a gift that I'm sure many parents are ogling for themselves to get that perfect shot of family play at the beach or park this spring.
Nerf Modulus Regulator (€66.49)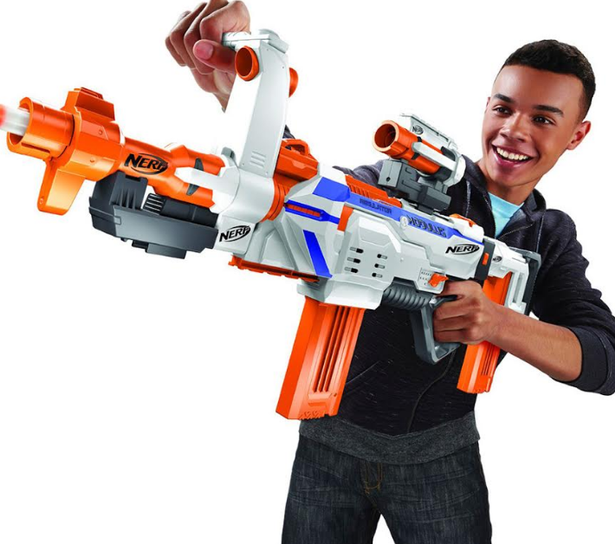 Still strong in popularity the Nerf guns are another one that parents can enjoy this year. Stabilise your shots with the swivel handle, and expand your blaster with separately bought upgrades.
Luvabella Doll (€114.99)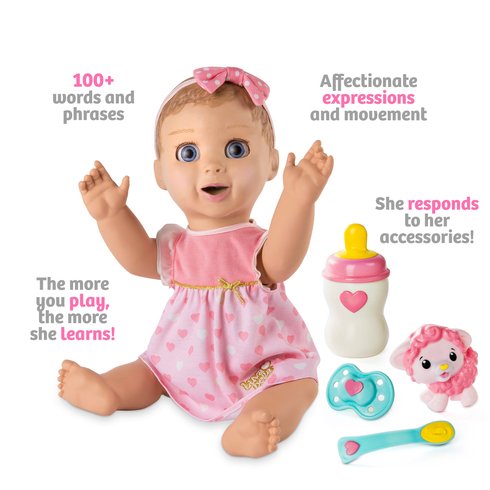 It's been awhile since Baby Bjorn hit the shelves and since then the baby dolls have only gotten more high-tech. This little one responds to love; changing her expression and babbling the more attention you give her.
Cozmo by Anki (€239.99)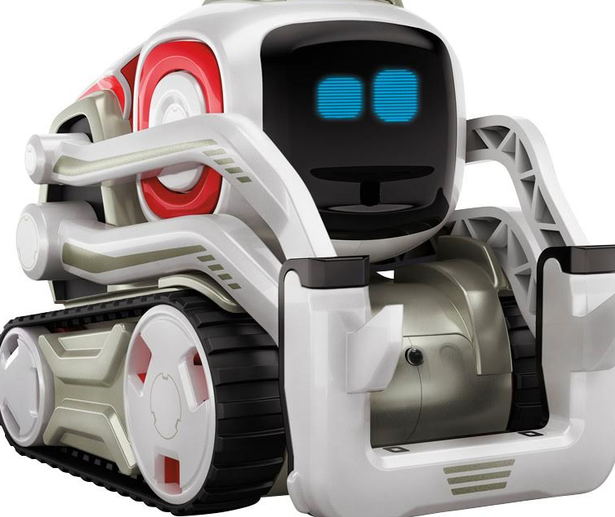 For any future engineers out there, a pet robot is all you need to light up those faces on Christmas morning. Cozmo's unique personality evolves as you hang out with him, allowing him to interact with his surroundings and even make decisions based on his mood.
Have you managed to grab any of these toys before they sold out? Check Smyths for more information on these top toys.
maternity&infant